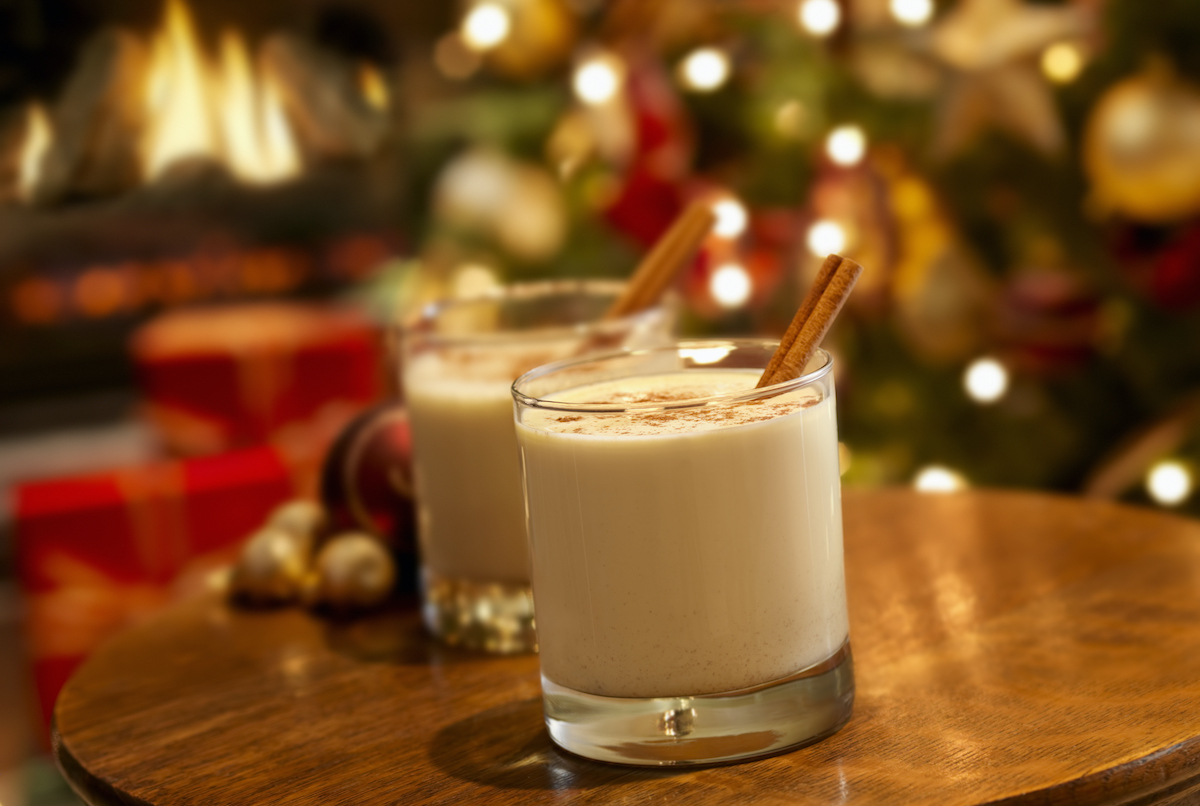 Help! How to feed vegan guests for Christmas?!
Published on:
December 02 2021
Whatever the reason – whether for health, animal welfare, saving money, saving the planet, or religion – today, more and more people are eating plant-based. Meaning, the likelihood of having a vegan at our festive dinner table is pretty high.
What does a vegan eat on special occasions anyway? Is mayonnaise vegan?* And how does one make a nut loaf? If these questions are occupying your mind right now, read on.
Here you'll find some answers and ideas for dishes you can make that taste delicious and don't take a huge amount of effort. For the omnivores among us, most of us want to be a welcoming host or polite guest, and be more inclusive for people with different dietary needs and preferences from our own. It doesn't require a complete three-course menu overhaul, or even be very obvious.
And at this time of year there are lots of opportunities to create an inclusive festive menu. Work Christmas parties, backyard BBQs, family feasts, Hannukah, New Year's Eve, trips to the beach, park picnics…Maybe December is also a good time to prepare for Veganuary. A taster, if you like.
How to prepare an inclusive festive table
In general, getting lots of veges on the menu is a good thing for everyone, and stops the entire focus being on the ham or turkey. What about plant based alternatives to the traditional meaty centrepiece? A stuffed, oven baked pumpkin looks impressive. As does a fragrant an glazed nut loaf or pastry wreath. To get extra fancy, consider a vegan 'Wellington' filled with fragrant spiced legumes, nuts and dried fruits.
You may feel nervous about presenting an unfamiliar dish to guests. But another great thing about plant based festive foods is that the ingredients tend to be less expensive. So you can easily experiment ahead of the big feast, or make some treats ahead of time.
Endless resources for plant based feasting
Rather than fill this article with special occasion recipes, here are a few of our go to recipe and idea sources for feeding the plant-based people in your life this festive season:
Pantry provisions
As these pantry items won't go off (at least, not for ages), by stocking up, they can really help you cater for everyone at festive occasions.
Long life plant milks – coconut, almond, soy, oat, hemp
Tins of chickpeas/cannellini beans – so versatile, for dips, dramatic desserts, added to roast veges, and the liquid (aquafaba) can even create vegan meringue
Vegan friendly sweets – not something we may think about, but many gummy style sweets contain gelatine, and chocolates often contain dairy. Luckily some confectionary companies have cottoned on, like The Natural Confectionary Company, with their easily identifiable vegan range. In terms of chocolate, go very dark, or look for one made with nuts in place of dairy.
Wine – many winemakers use animal-origin 'fining' agents to filter out tiny particles: including albumen (egg whites), casein (milk protein), isinglass (from fish bladders) and gelatine. Luckily there's a list of vegan friendly wines.
On the note of good things to drink, here's a recipe for a super easy vegan summer 'eggnog' style drink. (Should we call it veggnog?)
Vegan Eggnog
Ingredients (makes 4-6)
1 cup dates soaked in 250 ml warm water (keep the water). Don't forget to take the stones out!
1 cup cashews – soaked for 30 minutes
250 ml almond milk
1 tbsp maple syrup
1 tsp grated nutmeg (fresh is best if you have it)
1 tsp vanilla bean paste (extract is fine if you don't have paste)
A pinch each of cinnamon, ground cloves and sea salt
Method
Blitz everything in a blender (including the date water) until it's smooth and frothy. (This may take a couple of minutes.)
Pour over ice into a jug or glasses, and garnish with fresh grated nutmeg.
If you fancy a tipple, add a shot of rum or whisky to the glass, and stir in.
* No, traditional mayonnaise contains egg. But you can find vegan alternatives at the supermarket.