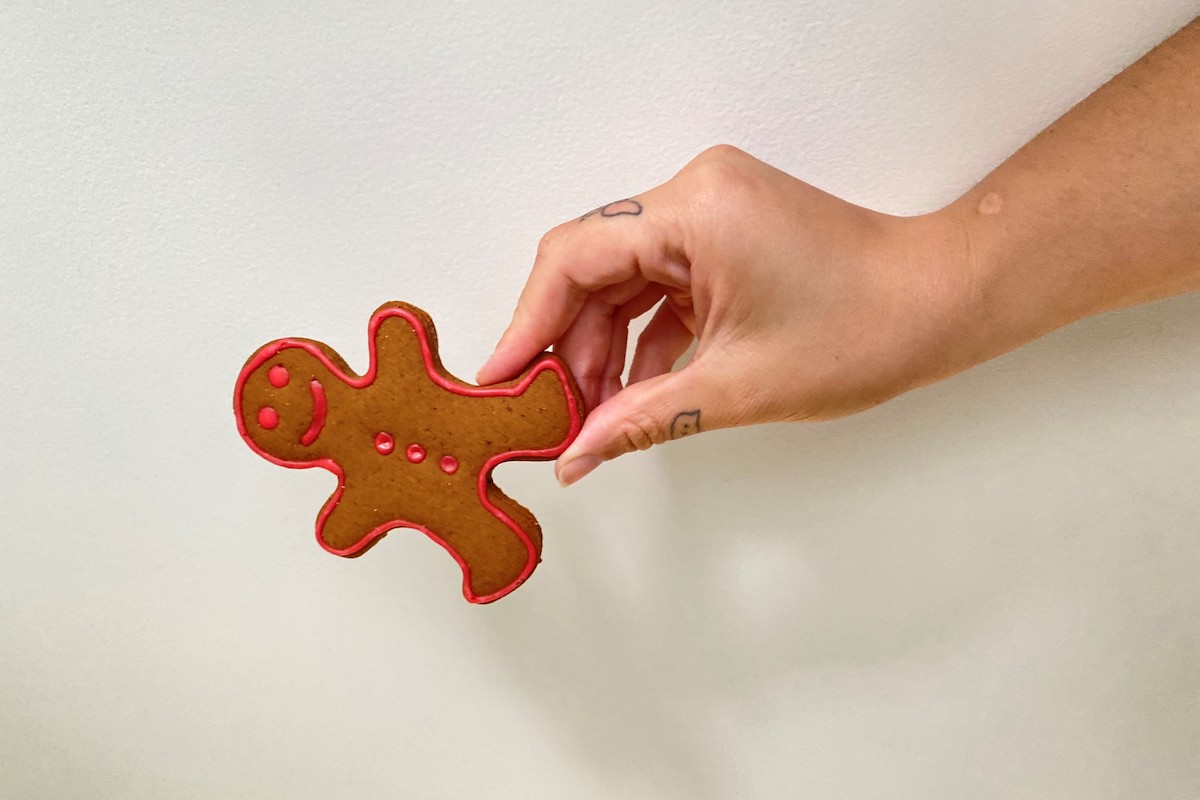 A Very Vegan Christmas
Published on:
December 13 2020
Cooking is one area of my creativity that has never really flourished. You may remember me from epic cooking fails such as melting the electric scales to the stove (not my fault) and making pancakes with herb bread mix (definitely my fault).
I recently watched this episode of Red Table Talk about cooking for the holidays and they declared that people who aren't good at cooking like to bring desserts. As a pretty decent baker, I was horrified by the accuracy.
When I decided I was going to share a guide for cooking for vegetarians and vegans, naturally I panicked – agreeing to buy lunch for any of my vegan friends who would submit a recipe. I don't know if it's all the therapy paying off, but I've found the confidence to tackle this on my own. I do actually know how to cook, it just takes a lot more patience and concentration than I'm willing to give on a regular basis. Looking online for options, it's often dominated by northern hemisphere traditions, a little mismatched with the summer barbecues we favour in Aotearoa.
I have a large family, so we generally all bring a plate. Luckily my mum and sister are culinarily gifted, and enjoy the process of experimenting with vegan options for us over the past five years. I had considered myself off the hook from bringing something other than drinks because of my position in the generational pecking order. That was until my 19-year-old niece brought the most amazing roast potatoes to one of our get togethers, I knew this year I had to step up my game.
It's becoming increasingly easy to find meat substitutions, but another barbecue option is vegetable skewers, you can either prepare them in advance, or cube some vegetables (capsicum, red onion, mushroom, kumara, etc) and have guests create their own favourites.
Another crowd pleaser is chickpea patties. Simply blend or mash chickpeas, cooked kumara, onion and spice to your taste. Once blended, roll into patties, throw them in the pan or on the barbecue and serve on a burger or on the side with your desired condiments.
If you're looking to spread some holiday cheer as the year winds up, a batch of home-baked cookies never go amiss. I brought these vegan gingerbread cookies into work this week and had people from another floor trying to hunt down the last one. I've found the easiest way to veganise the classics is to use dairy alternatives and replace the egg with a flaxseed egg. If you're in a pinch, flaxseed meal is available from most supermarkets, but if you've got a bulk store that's easily accessible, it's a cheaper and waste-free option.
Vegan gingerbread cookies
150g dairy-free spread (e.g Olivani or Nuttlex)
1/3 cup soft brown sugar
1/3 cup white sugar
200g date syrup (could use golden syrup or treacle)
2 tsp ground ginger
2 tsp cinnamon
3/4 tsp baking soda
1 flaxseed meal "egg"
4 cups high grade flour
METHOD
Preheat oven to 160°C and line two baking trays.
Place the butter alternative into a large mixing bowl.
In a medium sized pot or saucepan, combine the sugars, syrup and spices and bring to the boil. Then add the baking soda and stir until it is frothy and golden in colour.
Remove from heat and pour the sugar mix onto the butter alternative, stir until it is melted.
Mix in the flaxseed egg and then add flour one cup at a time.
Knead dough lightly until smooth on a lightly floured surface and then roll out into 5mm thickness.
Cut out shapes and place on trays, depending on the shapes and softness of the dough you may need a spatula to lift them onto the tray. If the dough is too soft, you can chill for a few minutes before rolling.
Bake for 15-20 minutes, until cookies are firm to the touch and lightly browned. Move to a wire tray to cool after a couple of minutes.
To decorate, I mixed icing sugar with almond milk and piped onto each cookie. In future I will add a small amount of corn syrup to give it a bit of shine, but this is absolutely optional.
If you really mess all of this up Sara Lee has a new range of vegan and low-gluten frozen desserts and they're pretty darn good. Stash some in the freezer for any unexpected alternative dietary requirements.
-----
Chanelle is a vegan, amateur athlete, social advocate, environmental enthusiast and blogger at mynameischanelle.com.