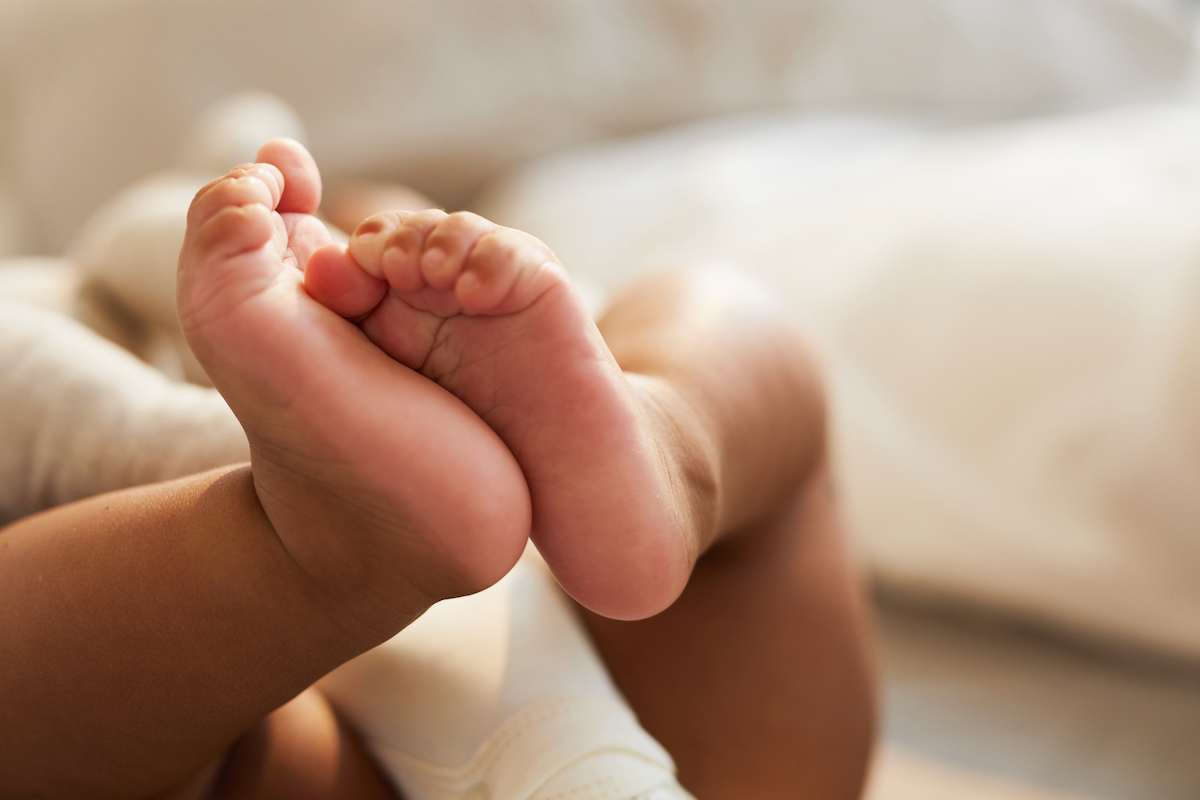 How to set up a nursery for a new baby
Published on:
May 01 2020
Getting the house ready for a new baby is one of the most fun parts of pregnancy. However, if you're feeling a little overwhelmed with what you do and don't need, we have you covered with our guide to the essentials.
Whether you're setting up the nursery for your first baby, or buying a gift for a friend who's expecting, here are our suggestions for the things to consider.
1. A place to sleep
Your first consideration is where your new baby will sleep. From their first night at home, will they sleep in your room or in their own nursery? Depending on where this will be, you can choose from a cot or co-sleeper, and these are available in a range of shapes, sizes and to suit all budgets.
Many new parents feel peace of mind by having their baby sleep in their bedroom in the first few months and if you have the space, you might still like to have them sleep in a cot next to your bed. Your baby will be safe, comfortable and close to you, and at the same time, will be used to sleeping in the cot for when the time comes to move it into their nursery.
If they'll be snoozing in their own room from the early days, a cot will be the centrepiece in their room and will be your biggest investment in size and budget.
2. Comfortable clothes
Before you rush out to stock up your new baby's wardrobe, there are a few considerations to make. Knowing the gender of your baby may have an impact when picking out new pieces but their size is a factor that will play a big part.
Newborn babies differ in weight, size and length and we recommend stocking up on a few essentials, such as onesies, outfits and hats only first.
When your baby has arrived, you'll be able to add to their clothing collection based on their size and weight. Plus, many lucky parents are gifted beautiful baby clothes in the early weeks from kind family and friends.
Don't overbuy clothing and overstuff their new wardrobe initially – your budget will thank you!
3. Gentle skin care
From their very first bath to their soothing bedtime routine, finding gentle skincare products for your baby's delicate skin is another essential.
We know that baby's skin is more vulnerable to its environment than an adult because its protective barrier is not yet fully developed. Our Baby Care products have been specifically formulated with this in mind, ensuring they're developed with mild yet effective ingredients.
The range has been created with organic soothing chamomile, hydrating New Zealand harakeke and relaxing lavender essential oil and it's dermatologically tested by experts to be gentle on delicate and sensitive skin.
From baby bubble bath to baby oil, shampoo and moisturiser, your baby can be covered from top to toe in the gentlest way. Better yet, our skincare goodies are also perfect for mums – from pregnancy and beyond!
Baby Sleepytime Bath is subtly scented with calming lavender essential oil to create a relaxing ritual before bed. Enjoying a bath with your little one as the months go by is a beautiful way to bond and soothe them before bedtime and create a bedtime routine together.
You might also like to try our All About Baby Gift Pack. This assortment of gentle and nourishing baby care favourites is a wonderful way to try out the range – and is also a terrific baby shower gift idea!
4. Cosy bedding
Now that your baby has a safe place to sleep and is soothed before bedtime, you can create an even more comfortable setting for them to snooze in.
Baby bed linen that is soft, breathable (check for 100% cotton) and cosy will help them snuggle in for a peaceful sleep at night, or a naptime snooze.
5. Some non-essentials that might make your life easier
Although it's tempting to stock up your new nursery with all the gorgeous baby goodies you see in store, we recommend hitting the pause button and buying gradually.
You might be gifted items from generous friends and family, or you might be tempted to overbuy on items you end up not needing.
A few other items you might like to add to your Nursery List include:
Drawers to store nappies and clothing
Recliner or rocking chair to feed your baby comfortably
Change table to make the oh-so-frequent nappy changes easier
Decorative and fun items such as mobiles, wall decals and toys. While not essential, these can add a beautiful personal touch to a new nursery and entertain your baby too.
If you're looking for inspiration for nursery themes and decor, Pinterest and Etsy are full of ideas.
We hope our guide to nursery essentials has given you some ideas of how to start putting your new nursery together, and we wish you the very best in welcoming your new family member!
-----
Mim Jenkinson, mother of two small children, is a digital content creator and the author of "Less Wine, More Time". Her mission is to help overwhelmed women create empowering habits that lead to a life they love. When she isn't writing or juggling her energetic kids, Mim spends her time watching reruns of Outlander, reading books and listening to podcasts. Find out more about Mim at her blog, Love from Mim.