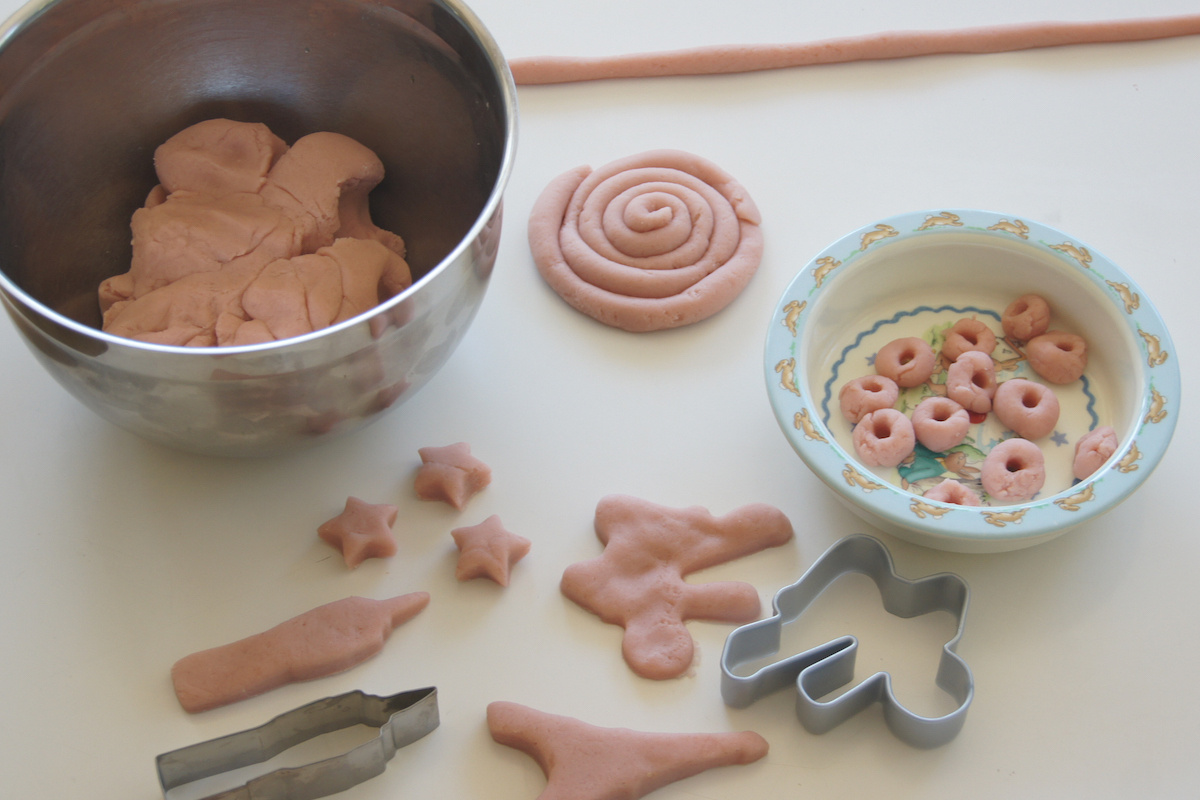 How to manage lockdown at home with the kids
Published on:
May 01 2020
With stay at home recommendations in place across many countries around the world, parents are finding themselves at home with their kids for extended periods of time. No longer can we take them to the playground, have play dates with friends, or go trekking through nature to help tire them out.
Staying home as much as possible in the COVID-19 pandemic is critical, so as parents we have to work with what we have to entertain, exercise and encourage the kids to be creative. Here are some tips on how to manage your time at home with the kids!
Have a rhythm to your day
With no place to be at certain times, it can be easy to fall into the habit of having no rhythm to your day, but kids do thrive on knowing what is expected of them (and when). If the kids are remote learning via online school and you are working from home, you may need to have a more structured set up for your day. For me working from home for the next few months I will have three kids who will be online learning. The two older ones have a formalised online learning structure that their schools are managing, but I will still have one child who needs to be online learning for some of his day in a less formal way. We will be using a routine that looks like this for the weekdays:
| | |
| --- | --- |
| | Year 6 (11 years old) |
| 09:00 | Reading and writing |
| 10:00 | School project time |
| 11:00 | Recess - time outside |
| 11:30 | Maths |
| 12:30 | Lunch - time outside |
| 13:30 | Tidy up |
| 13:45 | Free time |
| 14:00 | Screen time |
| 15:00 | Free time |
| 15:30 | Screen time |
| 16:30 | Exercise |
| 17:15 | Free time |
| 18:30 | Dinner. tidy up, shower etc |
| 19:30 | Family games |
| 20:30 | Bed - reading |
| 21:00 | Sleep |
I will make sure I work when he is working and when he is having screen time. It is amazing how productive you can be with your time, when you are given tight restraints.
For those families that don't have kids in school or you aren't having to work while being at home, you can have much for flow to your day but it is still well worth having some key times set across the day, so it gives some structure for the kids.
Plans can also end a lot of the nagging questions from kids about when they can have screen time, when is lunch, what time is dinner, etc. But just like all plans, you can of course change them as you need or want to. It is easier to change a plan that to have make up what you are going to be doing every single day.
Tap into their creativity
When you are staying home day in and day out, there is very much a sameness to each day. Encourage and foster creativity in your kids to do things a bit differently using what you have at home. Set them a task with some broad parameters and see what they can do with it. The task of course will need to be age appropriate. A task I recently set for our 11 year old was to make his own obstacle course from items in the backyard. I went through a few items that were to be off limits due to safety reasons, but other than that he could go for it.
He had a fantastic time building the course, tweaking the different obstacles to achieve the right degree of difficulty he was after. His finished course contained balancing, jumping, agility and climbing obstacles. He used a timer to challenge himself to see how fast he could go through the course and took over 10 seconds off from his first attempt to his fifth attempt.
For younger kids who you may want to play independently inside where you can keep an eye on them, you could make your own play dough and see what they do with it. If your child can sometimes find a blank canvas a bit scary, you could try giving them some ideas to work with like:
Make a play dough meal
See how long they can roll a piece of play dough
Let them use cookie cutters to make shapes
Making your own non-toxic play dough is super simple
Ingredients:
2 cups plain flour
1 cup salt
2 cups water
4 tbsp cream of tartar
2 tbsp olive oil
1 tsp beetroot powder / turmeric / spirulina to colour
5 drops calming essential oil (lavender works well or a calming blend if you have one)
Method:
Add all the ingredients with the exception of the essential oil to a saucepan.
Mix the ingredients until well combined, then place onto a medium heat.
Heat for 4 - 5 minutes, stirring constantly or until the mixture congeals.
Turn out play dough mixture into a mixing bowl. The mixture may still be hot, so wait for it to cool a little first, then add the essential oil and knead into the dough with your hands. The bonus of adding the essential oil is it can have a calming affect on the kids.
If you have found your dough to be too dry, pour a few drops of olive oil on your hands and then knead the dough again further until you have the right texture.
Store in an airtight container.
Get them moving and make it fun
For those of us in the southern hemisphere and staying home, we are faced with the weather getting colder and wetter. Getting the kids moving is essential for their physical health, their mental well-being and that of their parents! Finding ways to get the kids moving and burning up some energy in fun ways they will enjoy safely inside the house can be a challenge. But this is where children's love of YouTube will actually help parents. There are many exercise videos you can watch, but one channel in particular is creating 30 minute workouts Monday to Friday during the COVID-19 pandemic aimed at kids – as if they were having a PE class at school.
Joe Wicks hosts PE with Joe and it is an excellent resource to get kids exercising. You don't need any equipment and the exercises are simple enough for kids to do, but still make them sweat a little. Parents could even join in! Joe is high energy, super positive and as he live streams these sessions, he gives shout outs to the kids watching live, sets them tasks like writing a poem and gives great messages about drinking water and eating well. Joe is based in the UK so those of us not based in the UK time zone, can watch the videos later.
And like at any other time, during our time at home for COVID-19, our kids are influenced not just by what we say, but by what we do, so make sure you are taking your own advice – have some rhythm to your day, get creative and get moving – it will make you feel better too!
-----
Nicole Avery is a Melbourne mum to five beautiful kids aged 11 to 21. She is the master organiser behind the popular parenting blog Planning With Kids and the author of a book by the same name, where she shares tips and tricks for organising the chaos of family life.