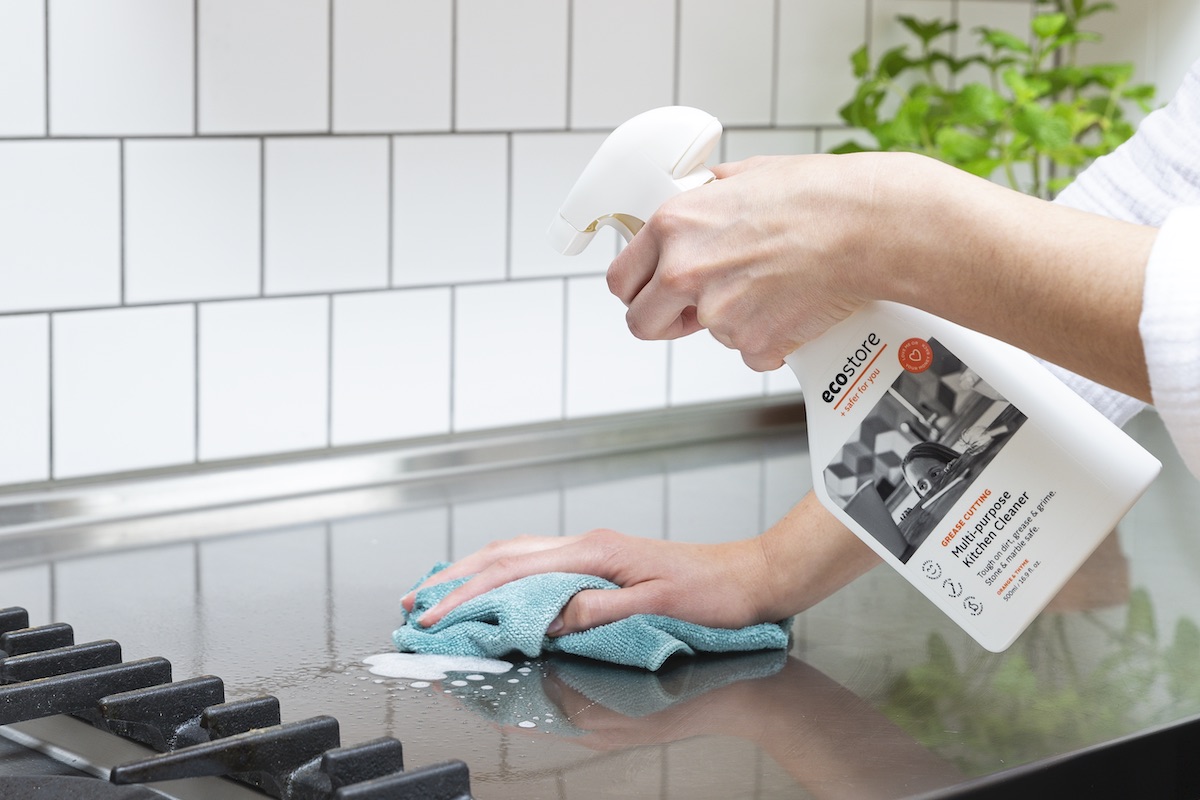 Autumn: why it's the new Spring clean
Published on:
May 01 2020
With most of us spending a lot more time close to home, making sure our spaces feel clean, fresh and welcoming seems like an excellent use of any extra spare time.
You may be one of the people who, come Spring, attacks the dust with gusto, blitzes the blinds and gets right under the furniture. All in anticipation of Summer when we plan to spend our days outside, in as much sunshine as the weather gods see fit to grant us.
But as we're keeping each other safe and snug at home anyway, we argue that this Autumn is a particularly good time to clear the clutter and give the house a complete deep clean. And after that effort, you get to enjoy a fresh, tidy space to hunker down in and feel the hygge. Here are a few jobs you may want to add to the Autumnal to do list so you can enjoy maximum cosy this winter.
So grab the rubber gloves, get the kids involved and put on something with a beat. Let's clean!
A spacious freezer
Defrosting the freezer's a good thing to do on a rainy day – perfect if that's also the day before you shop. And a great chance to check and eat (or toss) anything that's been in there since the last ice age. A freezer clogged with ice cuts down the space available and can block air vents, wasting electricity. To gently defrost it, stand bowls of hot water on tea towels inside the freezer. Avoid using a knife as an ice pick: you could damage the freezer lining or cooling elements.
Tip: You can make your freezer more efficient by keeping it relatively full – and it doesn't have to be full of food. Plastic bottles ¾ full of water work too.
Leave gutters free
If you have deciduous trees in your garden, chances are you'll need to clear your gutters of leaves and debris. If left all Winter, they can clog up gutters and downpipes. Hardware stores sell mesh guards and brushes for gutters, which are designed either to keep leaves out, or make it easier to clean them away. If you use a professional window cleaner, you could also ask if they would do this for an extra fee – while they're up the ladder.
Sparkling windows
Running water, drying clothes and simply breathing – moisture in the air can cause condensation and mould on and around your windows. First dust or vacuum away cobwebs and wipe windowsills and frames with a little Multi-purpose Cleaner on a damp cloth. Then clean the glass with a spritz
For dusty blinds, use a slightly dampened microfibre cloth, or a pair of dampened cotton gloves that you can pop in the washing machine. For pleated or Venetian blinds, wrap cloths around each arm of your kitchen tongs, secure them with rubber bands, then run them between slats.
Tip: For streak free windows, work quickly, with a cloth in one hand and the Glass Cleaner in the other if you can.
Fire safety first
If you have a fireplace, it'll need a regular chimney clean, and Autumn is the time to do it. Chimneys need to be clear of soot and birds' nests so they can let gas and smoke escape. A professional clean also removes creosote (a tarry by-product of burning wood that can cause chimney fires). Chimney cleaning will also increase the efficiency of log burners and wood stoves. While you need to call a professional chimney sweep to do this, you can also make sure your fireplace and surround is wiped clean of ashes and dust.
Tip: If you didn't check your fire alarms when the clocks went back, use a chimney clean as a reminder.
Stem the sneezes
While our floors tend to get a regular vacuum, dust builds up on surfaces like shelves and skirting boards, and behind furniture. During your Autumn clean vacuum, use the brush nozzle (if you have one on your vacuum cleaner) to run along the edges and get into all the corners. Pet beds becoming more hair than bed? Use a vacuum (preferably with a HEPA filter) followed by a sticky roller, and then wash them if you can. Damp dusting surfaces like bookshelves and mantlepieces is a brilliant opportunity to reduce clutter too. If an item no longer 'sparks joy' – designate it to give away, sell or give to charity.
Cleaner cushions
In preparation for curling up on the couch and working your way through those re-runs, Autumn is a good time to freshen up soft furnishings. Carefully vacuum upholstery and wash any removeable sofa cushion covers, as well as covers for the extra pillows and cushions on your bed or dining chairs. Follow care directions, use a gentle laundry liquid like our Eucalyptus Wool & Delicates and air dry.
Head to bed
Speaking of bedrooms, a sunny Autumn day's a great time to air your mattress, by taking off all the bedding and opening the bedroom windows. Check the manufacturer's recommendations for how often your mattress needs turning. Most modern mattresses aren't designed to be flipped, but you may be able to turn yours end to end. It's a good idea to clean underlays and quilts. And if you have Summer and Winter duvets, remember to air your Summer one before it goes into storage.