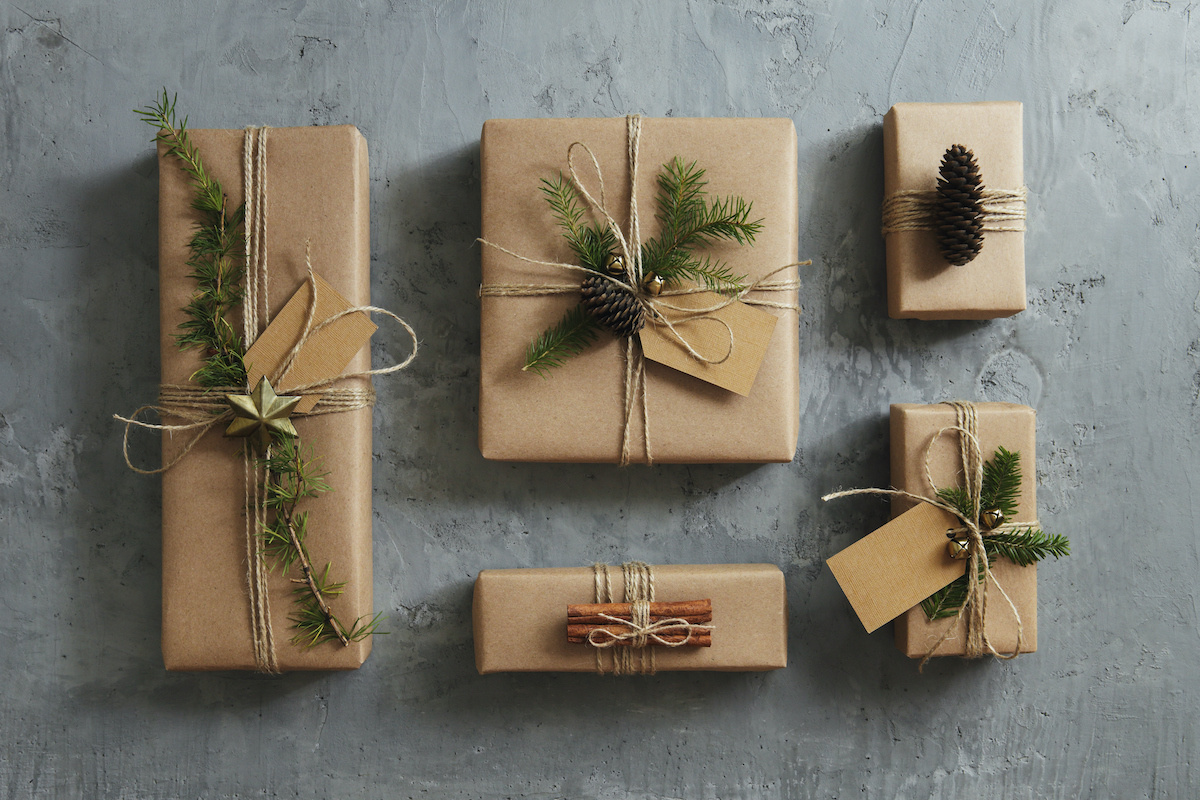 Gift Guide from a Self-Proclaimed Expert
Published on:
December 02 2020
Every year, I find Christmas conflicting, I hold two beliefs at once – in Psychology they call this cognitive dissonance. I love Christmas carols, the smell of fresh pine, and the endless opportunities to enjoy potatoes - but it is also often marked by unnecessary consumerism, which leads to more waste for our already suffocating planet. I dream of a future where it's acceptable to only give second-hand or hand-made gifts, or even better - none at all. If this is how it rolls in your house; I'm proud your commitment to rejecting capitalism, however, I'm just not there yet.
Look, I don't mean to toot my own horn, but I've become pretty well-known for getting good gifts. So I've compiled some of my top tips for nailing a personalised gift, as well as my some of the places I'll be purchasing from this year. I love supporting smaller companies and it's important that where I put my dollar aligns with my values, even when buying for others. So while this list isn't exclusively vegan, I'd personally be happy to receive any one of the following gifts.
Supporting local artists is a win for everyone, a meaningful gift for someone you love or something to freshen up your own space as we head into a new year. Original art is often out of the budget for Christmas, but many artists also have prints and merch at more affordable price points. Some artists I'll be buying from this year include Erin Forsyth, Gordon Martin and Māori Mermaid.
Another way to gift with intention is to support organisations who are doing great work in the community. The Kindness Institute works with predominantly young people to provide them with the necessary tools to manage anxiety and stress, develop their skills around conflict and relationships. The T-Shirts they sell here have become a major source of income to support all their amazing programmes.
If you want to buy something practical, it doesn't have to be socks and underwear - Kōkako, Supreme and Eighthirty coffee roasters all have subscriptions that would make any coffee lover's dreams come true. If they're the rare folk who aren't caffeinated, Fix and Fogg also do a nut butter subscription – allowing you to mix and match their classics with their decadent combinations.
As we close out one wild year, I'm really looking forward to figuratively starting fresh with my 2021 diary from Tuhi Stationery. Their website is stacked full of gift worthy stationery, and for the first time they are offering their normally bilingual daily planner completely in Te Reo, an exciting addition to the collection that I've decided to take the leap on. I may have snuck in a few of their sticker sheets and journals to my cart as well - Merry Christmas to me, from me.
Do not - and I cannot stress this enough - shy away from getting a gift card. The best way to reduce the risk of getting someone something they'll never use, is to let them choose it themselves. If this doesn't sit well with you, make sure you include an exchange card with your gift - no matter how confident you are in choice. It's common knowledge that I love to read, so I've ended up with multiple copies of the same book on more than one occasion.
Once you've found the perfect gift, how you present it can make it just that little bit more special. I try to reduce waste every year, so I keep ribbons and anything else I think I might be able to use all year round. Last year, I made my own labels – using scrap paper and some felt pens I already had at home. If you have kids, getting them to draw their own designs on paper and using them as wrapping can be a great way to get them involved.
My final tip is to look after yourself. It may be overused, but the holidays are a time to spend with people you love, not about spending money. Even if you have the best intentions, this season can conjure up a lot of feelings and bring additional stress to an already chaotic and uncertain year. Make a plan for carving out some time for yourself, protect your energy and don't be afraid to say no.
-----
Chanelle is a vegan, amateur athlete, social advocate, environmental enthusiast and blogger at mynameischanelle.com.