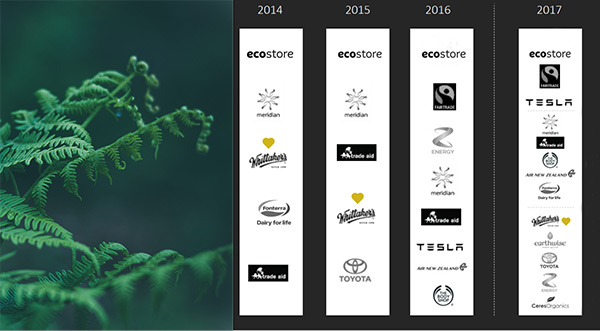 Ecostore tops sustainable brands list for fourth straight year
Published on:
March 06 2018
For the fourth year in a row, ecostore has come out on top in a list of the leading sustainable brands in New Zealand. The Colmar Brunton Better Futures report asked New Zealanders which brands were leaders in sustainability and ecostore was again mentioned by the highest percentage of those surveyed. Use of renewable resources, care for the environment through business practice, and a focus on quality natural ingredients were among the reasons people thought of brands as sustainability leaders.
Ecostore's ranking is made even more significant as more New Zealanders commit to a sustainable lifestyle - over 90% of people in the survey were doing things like recycling, being energy efficient, buying locally produced and grown products, and using a reuseable water bottle or coffee cup.
Sustainability credentials also made it eas­­ier for people to recognise sustainable brands - ecostore holds Enviromark Diamond and CarboNZero certifications and the Auckland manufacturing facility is among the most highly credentialled in Australasia. Ecostore has also changed its bottles to renewable sugarcane plastic which is 100% recyclable and helps people lower their carbon footprint.