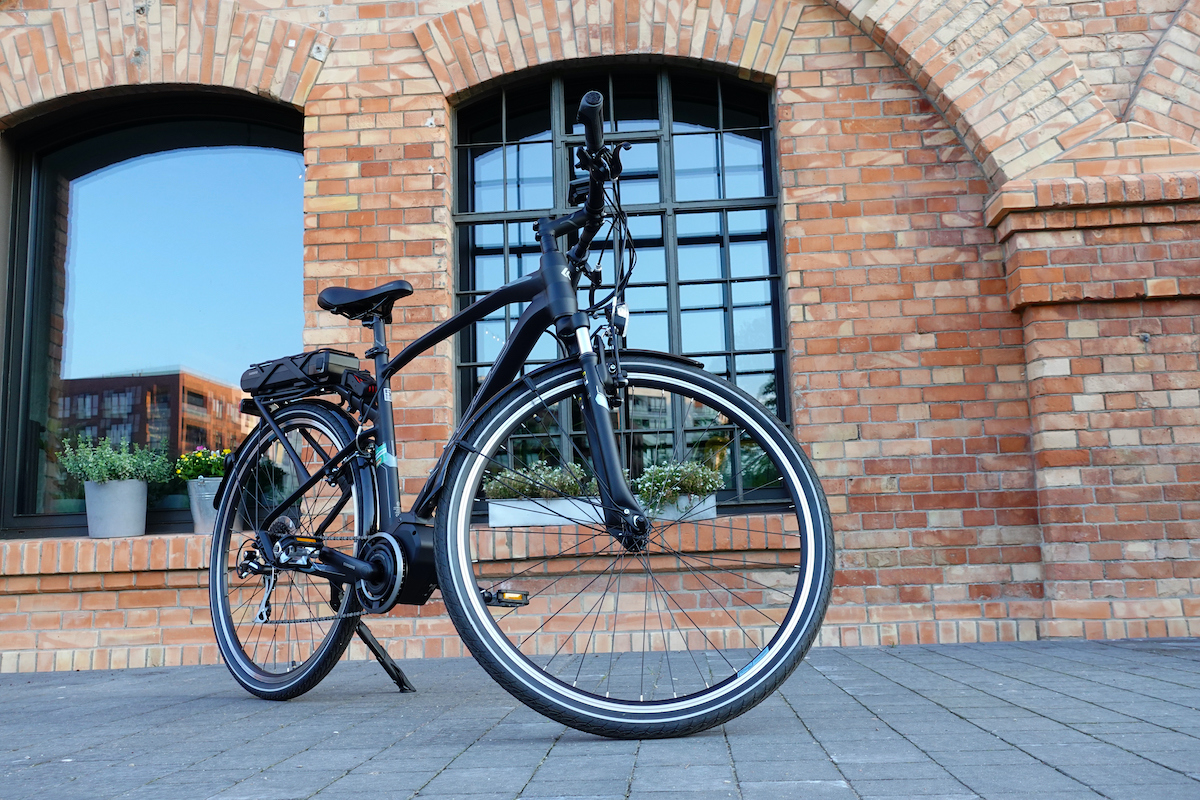 The ecostore e-bike guide: part 1
Published on:
January 14 2022
At the recent COP 26, there was a lot of discussion around our collective need to shift to electric vehicles, of the four-wheel variety. But when it came to talking about the zero-emission vehicle with the lowest cost, with the greatest benefits for the health of both people and planet…? Crickets.
Yup, we're talking about e-bikes - which can help us reduce air pollution, carbon emissions, and congestion, and save on road wear and tear, all while improving our physical and mental health, and the quality of our urban spaces. Plus, it's fun.
So why choose an e-bike over a non-powered bike option? If you love to pedal for the medal, unaided, over hills for long distances, with heavy shopping, and nippers in tow, then have at it. But if you need a little extra help to get out there, an e-bike might be just the ticket
As we write this piece, e-bikes are in short supply, thanks to seasonal logjams and ongoing issues with Covid-19. Which makes this the perfect opportunity to truly consider what you need from an e-bike.
In part 1 of our guide to e-bikes, we start by looking at the questions to ask yourself before you head to the shops.
Questions to ask yourself when choosing your e-bike
The most sustainable e-bike is the one that gets used regularly. So before you dash out and look for something that looks cool, ask yourself a few questions about how you'll actually use it. Then an e-bike that also looks cool is a nice bonus.
Up and down or round and round?
Hilly towns call for an e-bike with quality disc brakes for steep downhills and efficient uphill pedalling.
Are you heading off road?
Look for an e-bike that offers good suspension, balanced handling, and wide tyres with a tread that lends itself to safer trail riding.
Sunday slowrider or fast commuter?
The intensity of your pace will determine whether it's more important to have steering that works at slow speeds, or a frame that feels stable at 30km/hr, for example.
Short hops to the shops, or long rides in the country?
For shorter distances, a model with just a few gears that's easy to manoeuvre could be best. For long distances, consider seat comfort and battery life.
Carrying any baggage?
A low or step-through frame makes a loaded bike easier to climb on and off. Consider whether you need to carry big loads or little tots – or a bit of a mix.
What type of e-bike is the best choice?
Like traditional bicycles, e-bikes are made to suit different sorts of riding and riders. Here's a run-down, to help you match your bike style to your lifestyle.
Dutch bike (AKA city bike)
These urban e-bikes are usually easy to get on and off, with a comfy seat, upright riding position, and anything up to 10 gears. They can go faster, cover longer distances, and get you up hills without a marathon effort – unlike their conventional counterparts.
Mountain bike
These trail bikes are designed for off-road and rough terrain. With front (and sometimes rear) suspension, wide handlebars and chunky tyres, you get heaps of gears and good brakes, though you may need to pay for accessories like mudguards and luggage racks separately. Off-road tyres can take a bit more effort on sealed surfaces.
Hybrid bike
This cross between a city and mountain bike takes you from a morning commute to long weekend rides. Hybrids have relatively narrow tyres and flat handlebars, and a riding position that's less upright than a city bike. They combine speed with comfort – but may lack space for your bag or shopping. Consider whether and how you'd add a rack for this.
Cargo bike
Longer, for carrying additional loads behind the seat or in front of the handlebars, a cargo bike offers a sturdy frame, with wheels that are often smaller to allow more load space. A cargo e-bike can be a practical alternative to many shortish car trips.
Folding bike
An option if you're likely to ride in combination with taking public transport, or are short on bike storage space. They ride like other bikes, but with smaller wheels. The downside: the motor and battery make it bulky and heavy to carry.
-----
In part 2 of the ecostore guide to e-bikes, we'll take a closer look at the parts of an e-bike, help you find a good local bike store and kit you out, before hitting the streets.