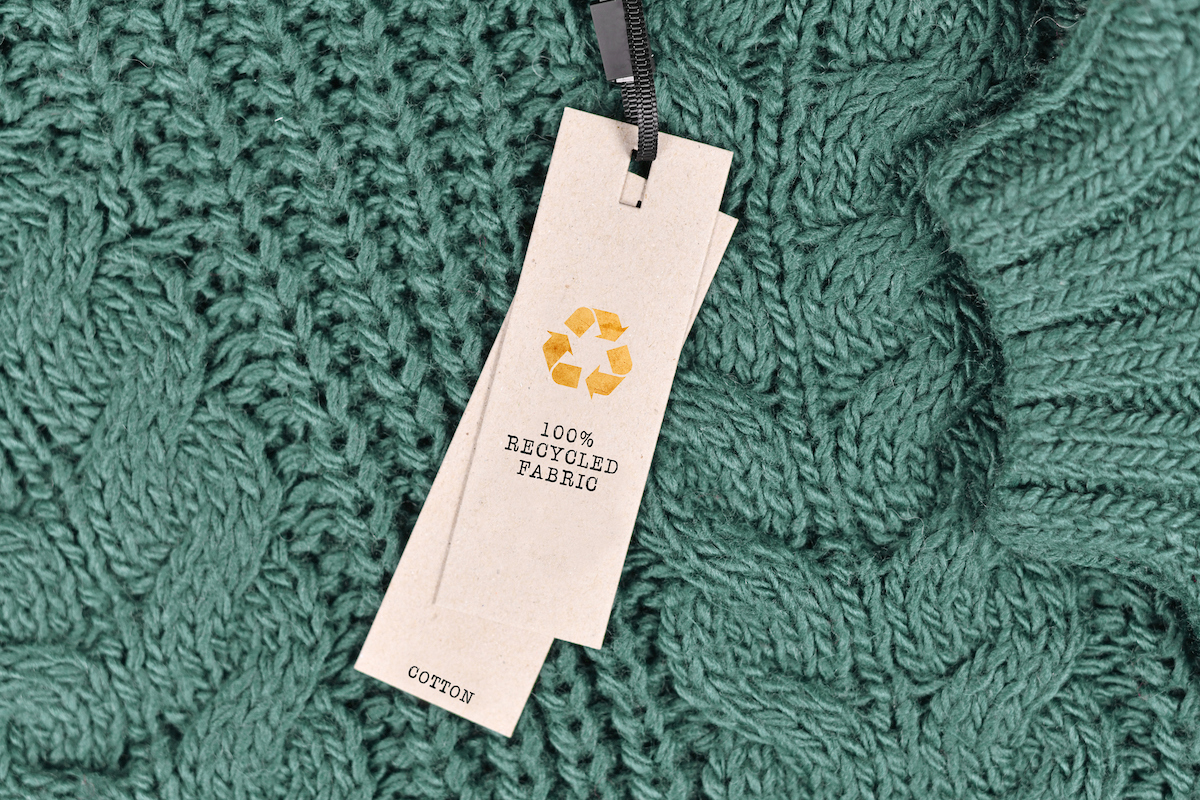 6 recycled fabrics you should know about
Published on:
July 14 2022
You're mostly nailing the recycling in your kitchen, but what about in your closet? While the most sustainable garments are the ones already in your wardrobe, at some point in the future, you're likely to need (and want) to go shopping.
You could choose preloved items as a more sustainable option than shopping new or fast fashion. But have you considered looking for new clothes made from recycled fabrics?
Making new textiles from waste or preloved fibres is another way to reduce our fashion footprint. Here's our roundup of recycled fabrics you may not be familiar with yet.
Recycled cotton
While farming cotton conventionally uses a huge amount of water and pesticides, recycled cotton fabric is spun from pre-consumer textile waste, reducing the need to grow new cotton.
Recycled cashmere
Sourcing the raw materials for cashmere knitwear means shearing a special breed of goat, then combing the extra fine, downy hairs out of the coat. The thicker, lower quality 'wool' is usually discarded. But some companies are now collecting used items made from 100% cashmere and recycling them into new clothes.
Recycled wool
Wool is a renewable and biodegradable fibre, making it inherently eco-friendly. But preloved wool can also be recycled by blending it with other natural fibres like hemp, cashmere or cotton.
Recycled silk
Here's a DIY option. The waste silk from Indian weaving mills (usually from saris) is hand-spun into yarn in Nepal and India, which also provides an extra source of income for local women. The yarn is pricey, but beautiful, and can make a great crafting project on chilly evenings. Ask at your local yarn shop.
Recycled leather
This fabric is made from materials left over from the creation of leather bags and clothes. Offcuts are shredded and bonded to fabric backing, creating sheets of material that can be reused to make clothes.
Recycled PET Plastic
You'll probably know PET as the stuff that makes the bottles the fizz comes in. But this plastic can be stretched into fibres and used to make fleeces and workout clothes. Although recycled or not, these fabrics can shed microfibres each time you wash them.
Of course, beautiful and sustainable fibres need to be cared for. Right now we're loving the new ecostore Midnight Rose Fabric Softener – its gentle formulation and naturally derived floral fragrance put the luxury back in laundry. And for handwashing wool, silk and cashmere, there's Eucalyptus Wool & Delicates.