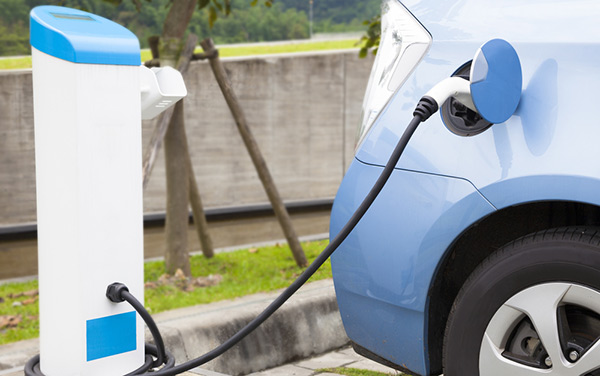 What to know about electric vehicles
Published on:
September 30 2017
It's well known that electric vehicles can have benefit for environment, especially when it comes to addressing emissions that pollute the air. But because the technology is relatively new, cost is still a barrier to those who might be considering buying an electric car or e-bike to help do their bit for the environment.
If you're thinking about an e-vehicle as part of a healthier commute, we've compiled some information that we hope might be helpful.
The most obvious benefit of an electric car is its contribution to lowering air and noise pollution, and another is that the cost to run the vehicle after the up front purchase is much cheaper than that of a fuel-powered vehicle.
An e-vehicle doesn't emit exhaust and it produces 80% less CO2 emissions than a petrol or diesel vehicle, the Energy Efficiency and Conservation Authority (EECA) tells us. The organisation adds that the cost of charging electric vehicles is about the same as a petrol cost of 30c per litre. And while New Zealand hasn't followed other countries in subsidising the cost of electric cars, owners don't pay road user charges.
EECA's website has a useful tool if you want to calculate the total ownership cost of different types of e-vehicles available in New Zealand.
Other than bikes, the two main types of electric vehicles are BEVs (battery electric vehicles), charged via a power point, and plug in hybrids (PHEVs), with an electric engine as well as a fuel tank.
The number of registered e-vehicles in New Zealand is still relatively low. But as more models are released globally, around 10 fully electric models are either available here or scheduled for release, along iwht around 15 hybrid models. And used EVs imported from Japan are more affordable than buying new.
The government has a target to increase e-cars here to 64,000 by 2021 using the road user charge exemption as an incentive, and wants to partner to grow the number of charging stations.
According to the New Zealand Electric Car Buyers' Guide, prices vary widely. The Tesla Model S costs $130,000 used and $150,000 new, it says, while the Mitsubishi Outlander Hybrid is between $39,000 for a used model and $60,000 new. Another hybrid, the BMW i3, costs $60,000 for used and $85,000 for new. (as of 2016 when the report was published).
For shorter distances, e-bikes can be an option, and prices for these also vary.