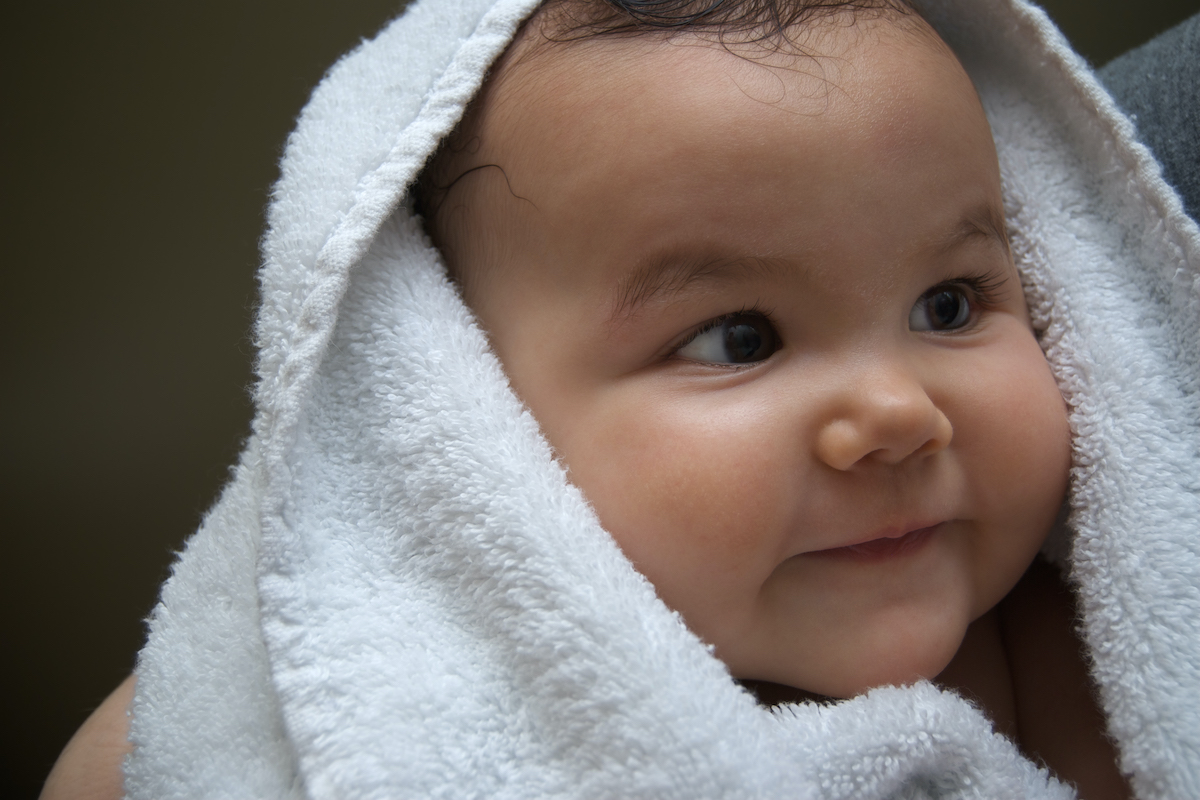 Tips for bathing a newborn baby
Published on:
April 13 2021
The first days with your new baby are some of the most memorable you'll have. You're settling into the very first chapter in your life as a parent! From swaddling to sleeping, cuddling to nappy changes, everything is new and exciting. Let's be honest, it can also be quite daunting and especially to those of us who are not used to taking care of tiny humans.
One of the most magical milestones you'll soon reach is your baby's first bath.
You've perhaps imagined this as a blissful, peaceful, and serene occasion? Your opportunity to gaze into your baby's big, bright eyes as they enjoy a warm, soothing bath.
So, how can you set yourself up to create a bath time experience that delivers on that dream? It's in the planning. Babies need very little when it comes to bath time: the two main essentials being you and water. To help your baby develop healthy skin, it's not necessary to bathe them every day or to use soap on their skin for the first few weeks.
To set the stage for a calm and soothing bath time experience, here are the few things you may need:
A bath - or bathing location - of your choice
Your baby's first bath time experience might not include taking a dip. You might choose to lay your baby on a clean and comfortable blanket or towel and bathe them with a washcloth.
When they're ready, you might choose to invest in a speciality baby bath or snuggle up with them yourself in the main family bath. Either way, stay close to your baby and never leave them in the bath alone.
Baby baths can be a great mobile option to bath them in a room in your house that's warm and cosy. They can also sit within the main bathtub.
Gentle skincare to soothe your baby's skin
A baby's skin is more vulnerable to its environment than an adult's because its protective barrier is not yet fully developed.
Gently cleanse your baby's skin with water or products that are particularly suited to baby's sensitive skin. Our baby care products have been specifically formulated with this in mind, ensuring we use the mildest and most effective ingredients available.
You can choose from Baby Body Wash, Baby Foaming Body Wash and Shampoo or our Baby Soap that's enriched with lavender essential oil, wheatgerm and vitamin E to cleanse your baby all over.
Whether you're bathing with your baby or alone later, our range is as gentle and soothing for parents as it is for babies – and they won't mind sharing.
Cuddly towels
Keep a couple of soft and cosy towels to hand to use during and after bath time.
One will be used to wrap up your baby after their bath to keep them warm before dressing them. The other could be used to protect any surfaces (or you) that may get splashed during bath time.
Nappies and clothing
When bath time is over, have a clean nappy and change of clothes on hand to dress your baby quickly.
Your baby's bath time is a beautiful bonding occasion for babies and carers and their very first bath is one you're likely to never forget.
Over time, your baby's bath will become a key part of their bedtime routine. It's a chance to not only clean away the day, but also a signal to them that it's time to unwind and be calm before you pop on their PJs and settle them down for the night.
Some tips to make bath time easier:
Have all the above ready ahead of bath time
Enlist help if needed! Two sets of hands are not essential but can certainly be helpful. And of course, one can be there to snap a picture of baby's first bath.
Be gentle – with your baby's skin. Use water and clean washcloths and skincare that is particularly suited to baby's delicate skin.
Make sure the room is warm, so it's not too much of a cold shock when baby gets out of the bath.
Test the water temperature with your wrist (not your hand or elbow) as it's more sensitive to heat.
Finally, be gentle on yourself too. Bath time can be peaceful and serene … and it can also be messy.
Over time, you'll discover a bath time routine that works for both you and your baby.
-----
Mim Jenkinson, mother of two small children, is a digital content creator and the author of "Less Wine, More Time". Her mission is to help overwhelmed women create empowering habits that lead to a life they love. When she isn't writing or juggling her energetic kids, Mim spends her time watching reruns of Outlander, reading books and listening to podcasts. Find out more about Mim at her blog, Love from Mim.