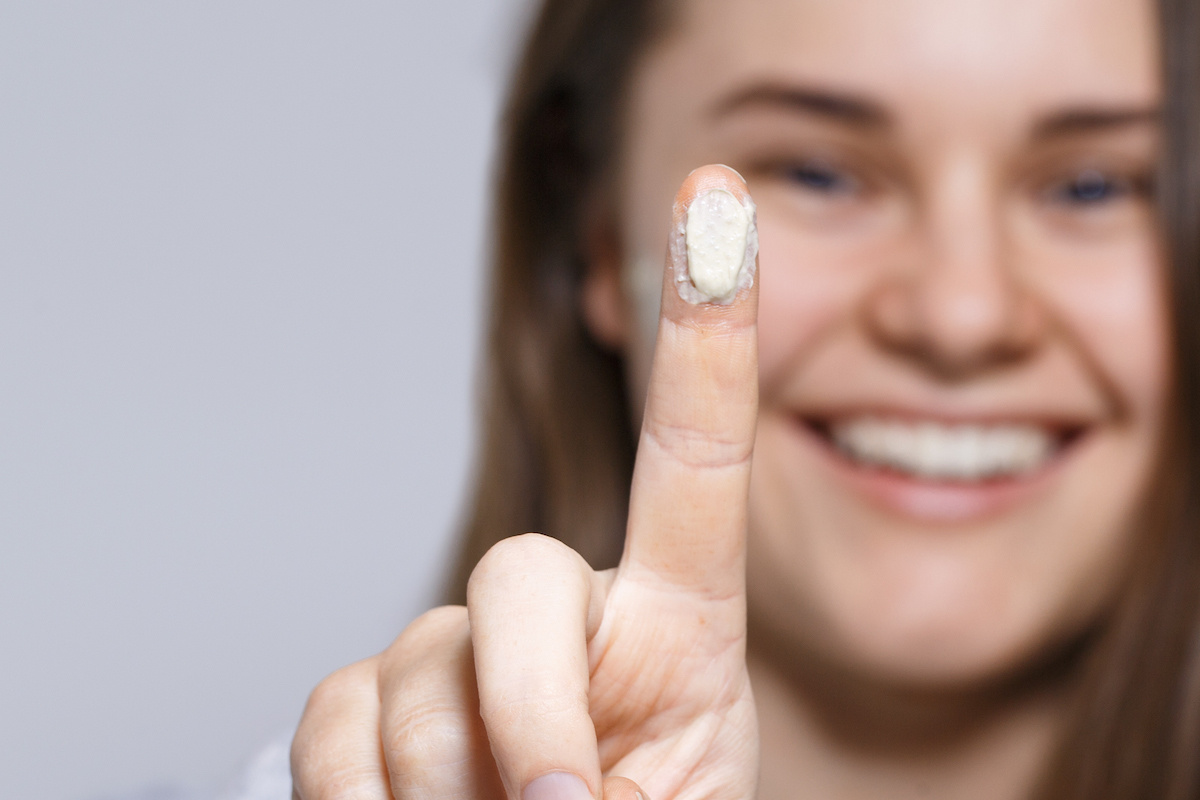 Skincare testing, what does it all mean?
Published on:
October 29 2019
Skincare products labelled "dermatologically tested" mean that a dermatologist has looked into how the skin is likely to react to the product and its ingredients. But the method and type of test can vary. So what should you look for, and what should you avoid?
Safety first – why skincare needs to be tested
New skincare and cosmetics must be formulated to be compatible with their purpose and the area on the body they're meant for, e.g. face, hair and scalp, for babies, kids and adults. They also need to be tested to make sure they're safe to use and are not likely to cause skin irritation or an allergic reaction. Safety testing is usually done while a product is being developed, before it hits the market.
When developing ecostore products, we draw on the knowledge of trusted international resources like the EWG Skin Deep® Cosmetic Database, and standards like Ecocert and COSMOS, to help us assess the safety of every ingredient we use.
Testing skincare on animals – what's the alternative?
Skincare brands can choose cruelty free testing methods, like computer modelling, cell cultures, and human skin patch tests. Many skincare ingredients have already been tested extensively, generating information that let companies predict the safety of a formulation. This means they can start clinical skin patch tests, and avoid animal testing.
In many countries, testing cosmetic ingredients and/or products is banned or being phased out, as effective cruelty free methods let skincare brands steer away from animal testing.
Some brands don't test on animals themselves, but they sell in China, a country where animal testing for some products is mandatory. While ecostore does sell in China, all of our body and skincare products are sold online, so we're not required to test on animals. These products won't be sold in physical stores there as long as animal testing is required.
To avoid products that have been tested on animals, look for a 'cruelty-free' mark on the pack. When developing ecostore products, we do lots of testing in house and with independent labs that only test on healthy human volunteers. And we believe the RIPT test is one of the best for testing skincare safety.
What is the RIPT test?
'RIPT' (or HRIPT) means (Human) Repeat Insult Patch Test. This controlled scientific test aims to detect the potential for irritation and sensitisation (an allergic response that develops over time and with repeated exposure).
The test involves applying the product or ingredient, to an area of skin on the back, followed by a rest. Then it's applied again, and the skin is evaluated for any reaction. During some of the testing stages, hypoallergenic patches cover the product. The patch is removed after 24 hours, and the skin responses are measured after 48 hrs. Product is applied to the same area another nine times, and any irritation is noted. After 10- 21 days of no product, a patch is applied to a different area.
Leave on products – like moisturisers and serums – are applied 'neat', while products designed to wash off, like masks and cleansers – are usually diluted 1:10 to best reflect 'real life' skin exposure. For validity, the test must have at least 50 volunteer test subjects, with none of the combined 500 patch tests showing a reaction.
All SKIN by ecostore products have been dermatologist tested and passed RIPT testing with flying colours. None of the 50 volunteers showed any irritation or sensitivity. Or as the people in lab coats said, "no adverse reactions of any kind were noted."
Kinder to skin – tested and proven
The SKIN by ecostore range is not just dermatologically tested. It's also formulated with skin-loving, plant-derived ingredients that are shown to be gentle and kind to all skin types. Sustainably sourced New Zealand marine extract, hydrates skin, seals in essential nutrients and fights inflammation. Blackcurrant oil is chock full of antioxidants and essential fatty acids, to nourish dry, sensitive skin while supporting elasticity. And calendula has wonderful soothing, anti-inflammatory and antiseptic properties – making it a great healing herb for stressed skin.
Check out our full range of SKIN by ecostore products for yourself.