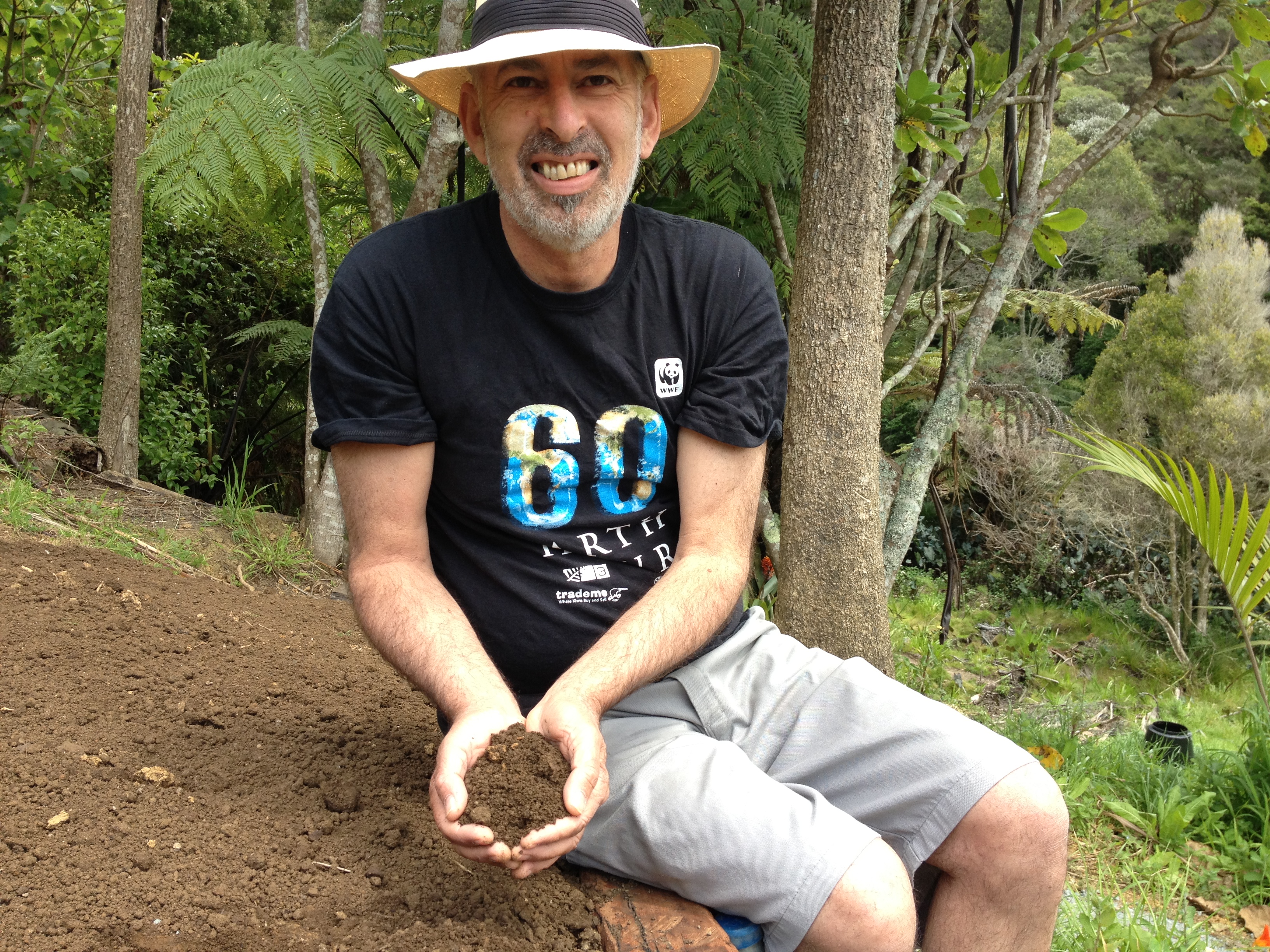 Organic gardening tips for Labour Weekend
Published on:
October 19 2012
Labour day is a public holiday in New Zealand, celebrating the 8 hour working day. It falls on the last weekend in October when we're enjoying longer daylight hours and warmer weather which makes it a great weekend to get stuck in to the garden so I asked an experienced organic gardener (and my hubby) Malcolm Rands to share his tips for vegetable gardeners.
Labour weekend is a great time for planting your vegetable seedlings. Most varieties of vegetables can be planted now that any danger of frost has past, even things like capsicums, tomatoes and eggplants. If you're buying in seedlings try to find a good supply of organic plants.
The most important time for seedlings, is the first few weeks after planting. Water them in well and then water regularly. If plants get stressed at the start, they may never do well. In fact if they're really struggling, it's better to take them out and start again. A healthy young plant has more vigor and will be more naturally resistant to pests and disease.
Apply a layer of compost to your garden beds followed by a layer of mulch.
One of the keys to successful organic gardening is to have no bare soil exposed to the sun and wind.
Mulch will help retain moisture in the soil and protect the roots of your plants from drying out.
Mulch suppresses weeds and weed seeds, saving you a lot of time in the garden. Pull out the first flush of any young weed plants that do find their way through your mulch and add them to the mulch layer.
Grass clippings or bark both make great mulch. One of the best mulches (if you can get it) is pea straw, which has the added bonus of coming from a nitrogen-fixing plant (and won't rob as much nitrogen from the soil as it breaks down).
As your mulch decomposes it can rob nitrogen from the soil so put a nice layer of compost or a nitrogen fertiliser like chicken poo down first to help prevent this problem.
If it's raining this weekend and your garden soil is soaking wet, it's best to leave it alone. You can actually destroy the structure of your soil by digging when it's too wet and a healthy, thriving vegetable garden starts with healthy soil.
We'd love to hear your Labour Weekend stories about time in the garden. Anything we've missed? Feel free to share your organic gardening experiences and tips or questions in the comments section below.