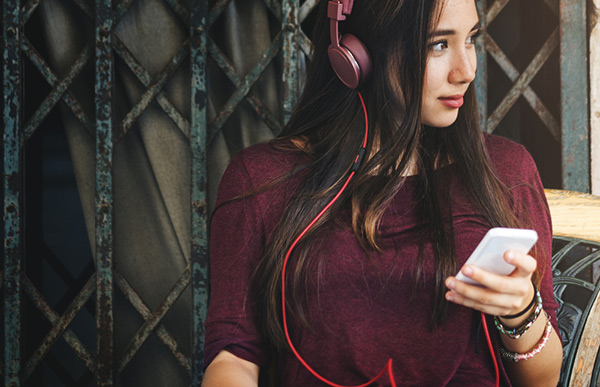 Podcasts for green living
Published on:
April 12 2017
Podcasts are a great way to soak up information in your spare time. We enjoy listening to them on a road trip, when we're out walking, or on our lunch break from work.
Many of these broadcasts are available to us in lots of ways - on the producers' websites, by using apps like iHeart Radio or iTunes, and distributed through social media. You can either stream them from a site, download them into a collection to catch up on later when you're offline, or subscribe to a series to be notified when there's a new episode.
If you're keen to be more in the know when it comes to sustainability, being a conscious consumer, living well or doing business with ethics, check out this list of podcasts:
This weekly, one hour podcast is hosted by Meg, one of the founders of The Green Divas, a site dedicated to ideas for more sustainable living. Megan McWilliams Bouchard says her goal is to make these ideas more accessible to a broad and diverse audience. Among the guests are environmental experts, people who are interested in natural health, and healthy foodies.
Although it stopped production last year, you can still access Treehugger Radio's archive of podcasts. Made by the team at the well known US site that covers green news globally, the podcast has covered topics like the future of food, wildlife preservation, vertical farming, electric vehicles, collaborative consumption and green architecture.
Green Is Good will interest anyone who wants to find out more about sustainable business practices, green tech and eco initiatives around the world. It features execs from some big companies like Ford, Dell, Unilever, Ikea, Johnson & Johnson and Ben & Jerry's. It's hosted by John Shegerian, the CEO of Electronic Recyclers International.
Katie Wells, now a mother of six, says she started Wellness Mama after the birth of her first child. She shares real food recipes, cleaning tutorials, beauty tips and health advice to help people and their families lead healthier lives. The weekly podcast offers information on parenting, various health conditions, natural remedies, nutrition, exercise and more.
Pure Green magazine covers sustainability across a range of topics, from food and family to wellness, homes and DIY. The podcast has had a series of interesting and informative guests, like Matt Geddie, co-founder of Skinny and Co coconut oil, Pure Green food editor Jonathan MacKay, minimalist and mother Erin Boyle, and holistic nutritionist Tara Miller.
Each week the Fair Marketeers pick a business mind to interview about how they reduce their impact on the world. The interview subjects span diverse industries and themes, including fashion, job creation, craft, health and technology.