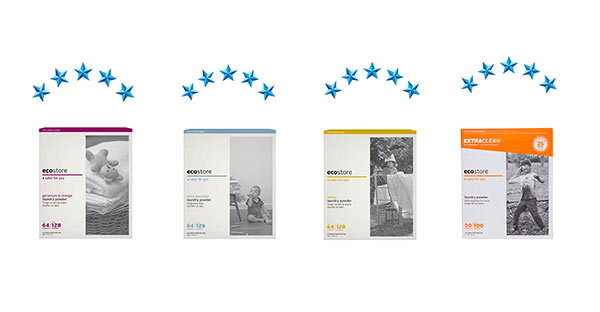 Laundry powder top in customer satisfaction
Published on:
June 12 2017
Our laundry powder has topped leading brands Persil, Fab, Surf and Cold Power to win Canstar Blue's overall customer satisfaction award for 2017.
It was awarded five stars for overall satisfaction, judged on a number of factors including quality of clean, number of washes and environmental friendliness.
ecostore laundry powders received the top five-star rating for:
Quality of clean
Number of washes
Environmentally friendliness
Packaging
Feel of clothes, and
Overall satisfaction
The Most Satisfied Customer award applies to all the ecostore laundry powders (lemon, geranium and orange, and ultra sensitive/fragrance free), in sizes including 500g, 1kg and 2kg. Our powders are approved by Environmental Choice, which is a guarantee of our commitment to environmental leadership and minimising environmental harm.
Head to our website to find out more about our laundry care range!