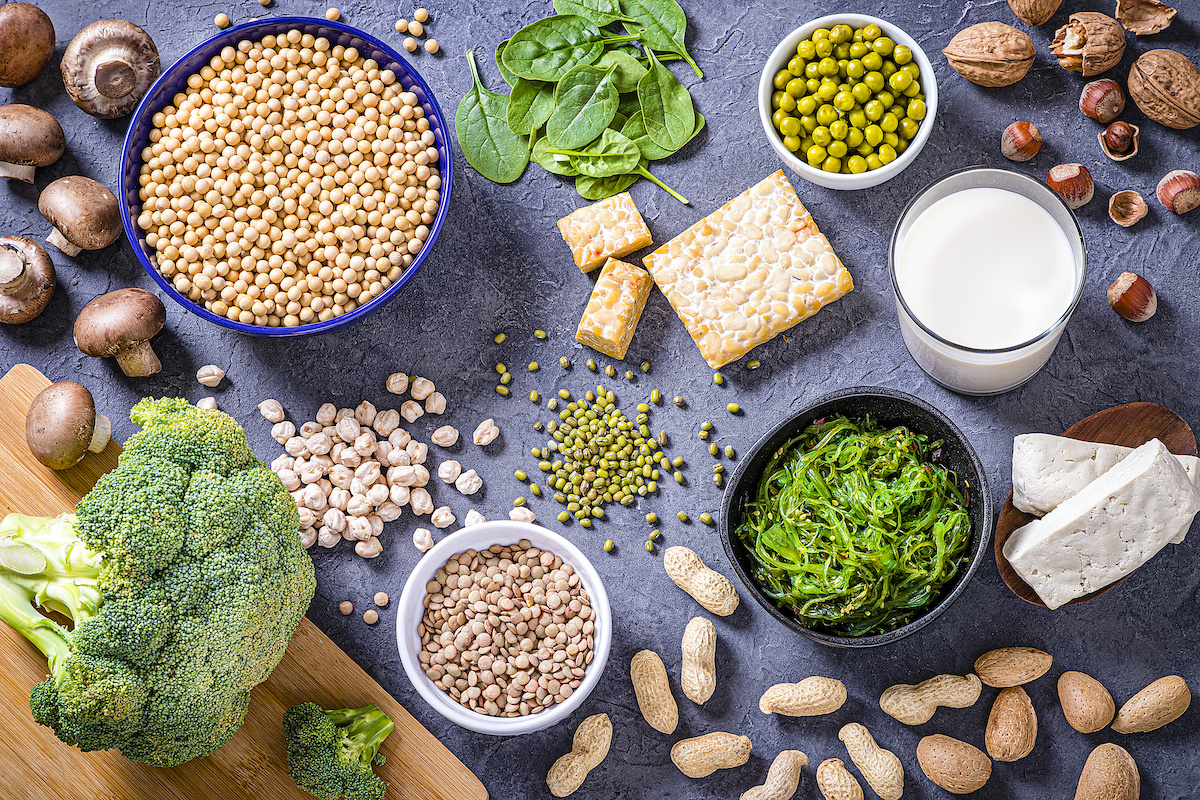 The 'plantiful' life: How to eat less meat
Published on:
February 12 2021
There are tonnes of benefits for your health and our planet that come with reducing your meat intake. With many Kiwis and Australians moving to a vegan, vegetarian or flexitarian lifestyle, it's also becoming easier to discover new plant-based products and plant-based places to eat. Which makes this year the perfect time to try meat reducing.
While it might be a challenge to persuade the meat-eaters at your place – you'll all reap the benefits. Not only can reducing the amount of meat you eat lower your grocery bills, it's likely to improve the health of you and your whanau (family) into the bargain.
But if your household is chock full of self-confessed carnivores - where do you even begin? Start right here, with our five tips, and five recipe ideas.
Have a plan
The key to helping your family reduce their meat intake is to plan well in advance. That way, you won't get home on a Wednesday night to an empty fridge and nothing to do but reach for the nearest takeaway menu. There are free (or cheap) shopping and recipe apps that can help you with meal planning, including Yummly, Mealime, Veganized and Forks Over Knives.
Reframe the conversation
Think of it less about losing meat, and more about making extra room on your plate for nutritious (and delicious) veggies, nuts and legumes. Talk about new foods to try together as a whanau.
Start small, and grow
Unless you're jumping straight into a vegetarian diet, it can be helpful to start small, and reduce your meat consumption more and more over time – starting small is a smart way to eat less meat. Consider going meat free one day each week, like on Meat Free Mondays. Or swap out half the mince in lasagne or spaghetti Bolognese with red lentils or finely chopped mushrooms.
Bump up the plant protein
This is your chance to convert the staunchest carnivores – by making sure every meal is satisfying and filling. Experiment with different beans, pea-based meat replacements, lentils, tofu and tempeh, mycoproteins (like Quorn), wholegrains and nuts. Find plant-based proteins that you and your household enjoy, then find ways to incorporate them into your favourite recipes.
Seek plentiful, plant-full inspiration
It seems pretty much every TV chef has written a vegetarian cookbook, and the internet is overflowing with great plant-based recipe blogs, Facebook Groups for the vegan-curious, and veggie-laden Instagram accounts to follow. Pinterest is also a great resource to search for plant-based eye-candy.
Five go-to evening family meals – meat free and easy
These meals can be made with everyday ingredients, use the minimum of dishes, and contain protein, fibre and lots of nutritious veg'.
Frittata: use cooked potato, sweet potato or pumpkin for bulk and structure, then add your family's favourite colourful veggies and sprinkle with cheese. Frittata makes a great lunchbox filling, and it's easy to make extra so you have leftovers.
Rainbow stir fry: Use whatever you have in the fridge, add cashew nuts or strips of omelette, and swap out rice for quinoa to give an extra boost of protein.
Roast veggie salad: Drain, rinse and roast a can of chickpeas until they're lovely and crisp. Then remove from the roasting dish and add your veggies, tossing everything together once it's all cooked. Serve with pesto, fresh herbs and aioli.
Primavera risotto: Peas and baby broad beans add protein, while pesto and green veggies like broccoli, asparagus, capsicum and zucchini add springtime freshness. Top with parmesan, pine nuts and a good extra dollop of pesto.
Chilli 'non' carne: Use your favourite Mexican beans (you can even bump them up with cooked red lentils for extra 'meaty' texture). Serve with nachos or warm tortillas and a big salad. Here's a meat free chilli recipe to try this week.
Further reading & resources
https://www.mayoclinic.org/healthy-lifestyle/nutrition-and-healthy-eating/in-depth/meatless-meals/art-20048193
https://www.healthed.govt.nz/resource/eating-healthy-vegetariansng%C4%81-kai-t%C5%8Dtika-m%C4%81-te-hunga-puku-huawhenua