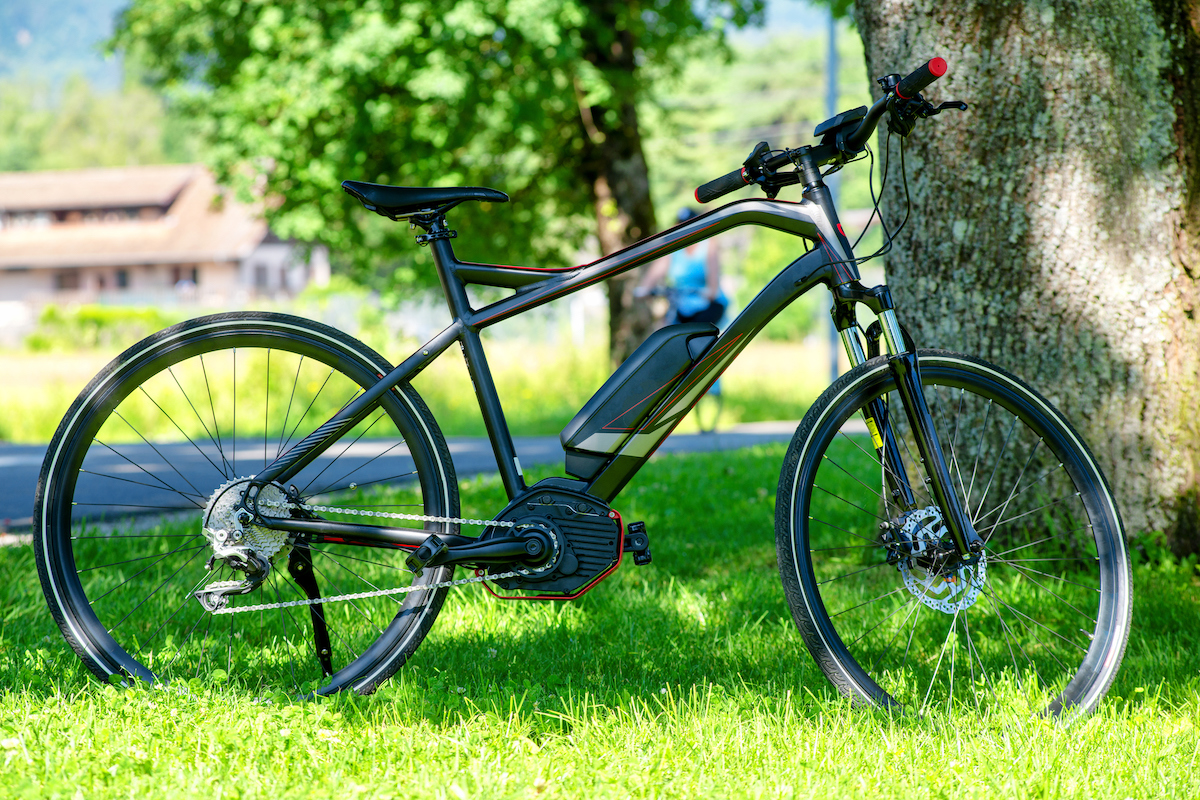 The ecostore e-bike guide: part 2
Published on:
February 28 2022
An e-bike is a pretty big investment. So while the style you choose is absolutely a personal decision, to find the best bike for your buck, part 2 of our e-bike guide will walk through some of the key features to think about before you buy.
Like to check out 'The ecostore e-bike guide: part 1', before you read on?
Where to find your e-bike
If possible, find a specialist e-bike store near you where you can test ride plenty of different e-bikes, to get a clear idea of what will suit you best. While you're there, it's a good idea to ask them about after sales support. This includes maintenance and servicing, particularly of the motor. After narrowing down to a few choices, find out how often the different motors needs servicing, and if they can do it in the store, if it needs to be connected to a diagnostic computer, or if it would need to be sent away. It's reasonable to expect them to offer a free check and tune up of brakes and gears after a few months of riding – but do make sure.
What to look for in an e-bike
And while you're there, here are the key features to consider.
Choose the right motor system
First things first, the thing that separates an e-bike from a 'regular' bicycle. An e-bike motor is designed to help you pedal: when you pedal harder, the motor assists you more, when you stop pedalling, the motor stops too. A good motor starts when you start to pedal and stops when you stop, with no lag. It is responsive and smooth without feeling "jerky". The best systems should feel like hills are flatter, while also making you forget your bike even has a motor.
For an e-bike that handles much like the bike you grew up riding, you'll want to look for one with a motor in the middle or rear hub, rather than at the front. Many e-bike experts extoll the virtues of a mid-drive motor to maximise power and torque – meaning it can help your more when you're going faster or climbing hills. They tend to have more even weight distribution, with a low and central mount. A rear hub-drive model may be cheaper though. A downside of a middle motor is that they're often noisier and can 'clunk' when shifting down. The extra load the gears are under can result in more wear and tear over time.
Know its maximum assist-speed
This is the speed at which the motor stops boosting your own pedal power. European bikes can only assist up to 25km/h. A lower maximum assist-speed can make it a challenge to transition to human-power only, (at only half the speed of urban car traffic). You may prefer to go for a maximum assist-speed of 32km/h once you feel confident.
Find an easy-to-use system interface
A display screen in the centre of the bars is the easiest to use, and should clearly show speed, assist level and predicted range (remaining battery charge). The controller is for selecting the assistance level, using the bike computer, and switching the lights on and off. To avoid having to look down while riding, look for a controller with thumb buttons near the grip that can be found by touch.
Go for comfort…
For a little 'give', consider an e-bike with a suspension fork. Unless you'll be using your e-bike mainly off-road, you need about 40mm of movement up and down. Here's how to test it: stand astride the bike and press down hard on the handlebars, then release them quickly. You want the handlebars to move smoothly under your weight and not clunk when you release it.
Some e-bike models feature seat post suspension for added comfort. But these aren't usually adjustable, so check it offers you plenty of support and doesn't make pedalling less comfortable. Wider, softer seats are usually found on more upright urban style e-bikes, which are great for shorter town trips. Harder, narrower on sleeker, racier models will suit longer rides. But saddle shape is very much a personal preference, so ride on a variety and find the one that suits you.
…And safety
Hydraulic disc brakes are a good choice for a strong, smooth grip, while working well in both wet and dry conditions. Cable disc brakes offer similar benefits, but need more upkeep than the lower-maintenance hydraulic disc brakes. Rim brakes don't perform as well in wet weather. Large-volume tyres with good tread, reflective strips in the sidewalls and puncture-resistant linings are a bonus.
Make sure you add LED front and rear lights, which can be powered by the battery, without reducing your pedal-assistance range. Lights that bolt onto the bike protect them from light fingered opportunists and ensure you won't get caught out at dusk.
Accessorising your e-bike
Look for full-length mudguards that wrap around the tyres' sides, to keep mud, water and road grime off your clothes – a chain guard is also invaluable if you'll be riding in trousers or long skirts. Adding a nice wide rear rack lets you carry an extra bag, while side frames on the rack are useful if you plan to use pannier bags. Look for a kickstand that can be mounted near the rear hub for the best stability, and to avoid it hitting the cranks and pedals.
-----
In part 3 of the ecostore e-bike guide, we'll cover what to look for when taking a test ride, some riding etiquette, and how to treat your battery so it goes the distance.