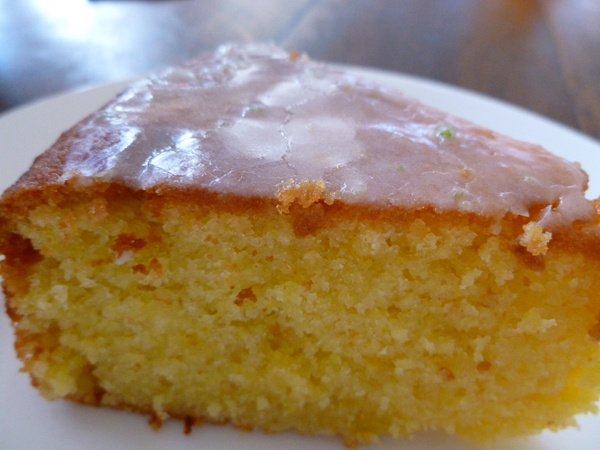 Luscious orange cake recipe
Published on:
August 09 2013
Vani Sripathy is a home baker extraordinaire and this recipe for an exceptional orange cake is truly tried and tested. It's a lovely way to use up any extra seasonal oranges and it's also a great keeper (except it's too delicious to keep for long!) Made with olive oil, a whole crushed orange and spiked with a zesty orange syrup, this coarse crumbed cake is sweet-sharp, citrusy and seriously orange.
Cake
1 whole spray-free orange (preferably thin skinned)
½ cup caster sugar
1/3 cup olive oil
2 eggs
1 cup self raising flour
½ cup fine semolina
½ cup ground almonds
Preheat the oven to 170˚C. Grease and line a 20 cm round springform or ring tin.
Thinly peel the zest off the orange. Remove any pips and as much of the underlying white pith as possible, then roughly chop the flesh. Place the zest and pulp in a food processor with the sugar and pulse until well combined but still fairly chunky. With the machine running, add the oil, followed by the eggs. Finally, stir in the flour, semolina and ground almonds.
Spoon batter into prepared tin and bake for 35 minutes or until a skewer tests clean. Cool in tin for 10 minutes before inverting onto a wire rack. Brush with hot syrup until all the syrup is absorbed.
Syrup
juice and zest of 2 oranges
½ cup sugar
1 tbsp cointreau or gin (optional)
Heat juice and sugar in a small saucepan until the sugar dissolves, then bring to a boil for two minutes, reduce heat and simmer for about four minutes until syrup can easily coat the back of a spoon. Stir in cointreau.
Got a tried and true favourite recipe to share? We'd love to hear about it.