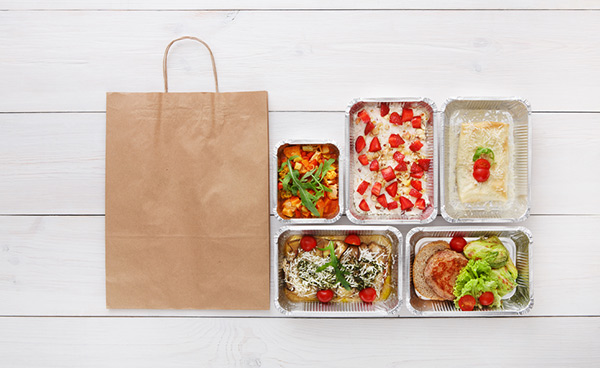 Choosing a home meal kit service
Published on:
March 09 2017
There's no doubt home meal subscription services are on the rise - a 2016 US report predicted it would be a multi billion dollar market in the next five years.
The growth experienced by Kiwi success story My Food Bag is evidence of the demand for convenient food. At the end of 2015 it reportedly had nearly 30,000 customers in New Zealand and Australia and had delivered over nine million meals. It also has a range of less expensive meals under another brand, Bargain Box.
These food services are worth considering if you fancy cooking and want to expand your repertoire, but don't want to work out your own recipes or select your own ingredients. It can also be a good way to add more nutritious meals to your diet and foster your health and wellbeing.
If you're considering this way of 'ordering in', there are many things to consider:
Cost:
This involves weighing up what's best for you and any other family members you may be catering for. A couple of local price examples are Farro Foodkits' $75 Weekly Essentials Box that serves four, a six plus six option (six mains and six more soups or desserts) from Eat for $82, or My Food Bag's option of five meals to feed one adult for a week ($94.50). If you're ordering meals, what are the delivery options and fees?
The options:
Many services have a range of choices, from subscription plans with recipes and ingredients, to ready prepared fresh or frozen meals that cater for different numbers of people. You might want to think about how much variety you want and how much is on offer - how often is the menu changed, can you customise your choices or pick 'one offs'? The service may offer only particular parts of a menu, such as dinners, or everything from breakfasts to mains, drinks and snacks. If you find a service you like the look of and they're not based in your city, make sure they'll deliver to your area. If you've got your meat and other daily staples sorted, you might only be hunting a regular delivery of vegetables. If so, you might consider options like Vegebox, or Oooby, both organic produce suppliers.
Your dietary needs:
Find out if the food delivery business you're considering has options for needs like gluten free, wheat free, dairy free, sugar free, vegetarian or low sodium. A meal kit business is often unable to substitute specific ingredients, so if you have particular needs you may need these on hand to switch out yourself. Check the recipes for nutrition information, where you should also be able to find if any allergens are listed.
Will it give you more time?
An important aspect of a healthy lifestyle is time for yourself and your family. You might only want to receive a box of staple foods to make life a bit easier. If you've signed up to a recipe and set of ingredients for the week, it will come with a guide to preparation and cooking time. One New Zealand business, Woop (World On Our Plate) http://woop.co.nz makes a point of preparing ingredients as much as possible, from marinating meat to pre-cutting vegetables. For fully made meals it may be a choice between fresh and frozen. Another service, Foodbox, specialises in customised deliveries where you choose from across what they source for the week.
Who's behind it?
A big part of choosing a service is knowing who set it up and who they work with. This gives an insight into the type of food they might specialise in and the credentials of the people putting the recipes or meals together. Some companies partner with well known chefs, while other businesses may be owned or staffed by former chefs, nutritionists or home cooks.
How healthy and sustainable is the service?
We recommend finding out where the delivery service sources its food. Do any preservatives or additives come with what you'll be eating? Is the business supporting local produce suppliers? Are the suppliers/producers following ethical and sustainable practices like cutting out potentially harmful sprays and ensuring animals are well raised? Are workers treated fairly and is the packaging recyclable?
Something different?
No two home meal delivery services are the same and you may have a specific requirement in mind. Here are a few businesses with a bit of a point of difference:
This business provides 'caveman' style food - they don't use grains, gluten, refined sugar, artificial sweeteners or soy.
Based in Christchurch, Fit Food offers plant based, low carb packs, paleo and high protein options.
Through this service you can order meals for people who need support or a gift, for example when they've had a new baby, a bereavement or a birthday.
This is all about picnic lunches, with artisan ingredients for individuals or events.
There are too many meal kit services to mention, so do let us know if you've tried one and whether you found it worthwhile!