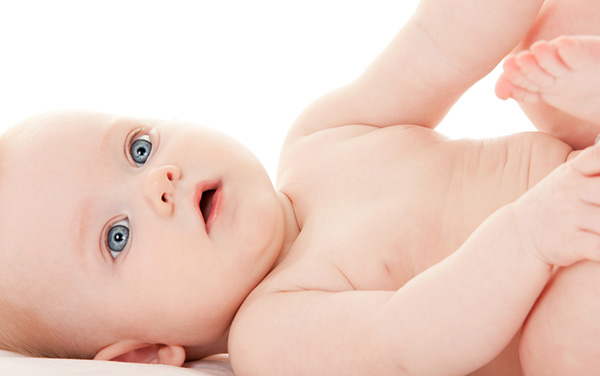 Top tips for baby skincare
Published on:
October 19 2017
A baby's skin needs extra care because it's so delicate, especially in their very first months of life.
When we visit the supermarket or pharmacy to choose products, there are so many options. And it's not just about core skin products - the laundry care we buy, and how we bathe and dress our little ones also come into the mix.
Gentle baby care
A baby's skin is thinner than an adult's and can be more likely to get irritated or dry, and will absorb more of what's applied to it. So products for use with babies in their early months and years are designed to be milder. That's why it's good to select products designed especially for babies, and to check the label carefully to find out the ingredients and any product use information and age guidelines.
In our baby products, we use plant based ingredients that closely match the natural oils produced by baby's skin. It also pays to patch test baby skincare before making it part of their routine - that means using it on a small part of their skin (usually the arm or leg) and waiting at least 24 hours to see if there is any irritation, rash or reaction.
Laundry products
We may not typically think of laundry powder or liquid when we consider our baby's skin, but these products may also cause irritation when used to wash your little one's bed linen and clothes. Some of the ingredients to keep an eye out for and consider avoiding are optical whiteners and synthetic perfumes.
Fragrances
Fragrances can be a really nice addition to baby products, but they may also cause a reaction in some babies' skin. If your baby has had skin irritation, this is a possible trigger and may be cause to revisit the products you're buying for their skin or hair.
Bathing baby
It's often recommended that any extremes in water temperature are avoided when bathing babies, and it's also often said that excessive washing or vigorous drying is also unnecessary, especially in more delicate areas such as the face.
Clothing
A common recommendation is to use layers of soft, cool clothing to make sure babies are protected from the effects of colder weather or from too much sun exposure. That way layers can be added or removed as needed, and there is less risk of heat stress or heat rash.
Did you know ecostore's baby range is independently dermatologically tested? Check it out online here.