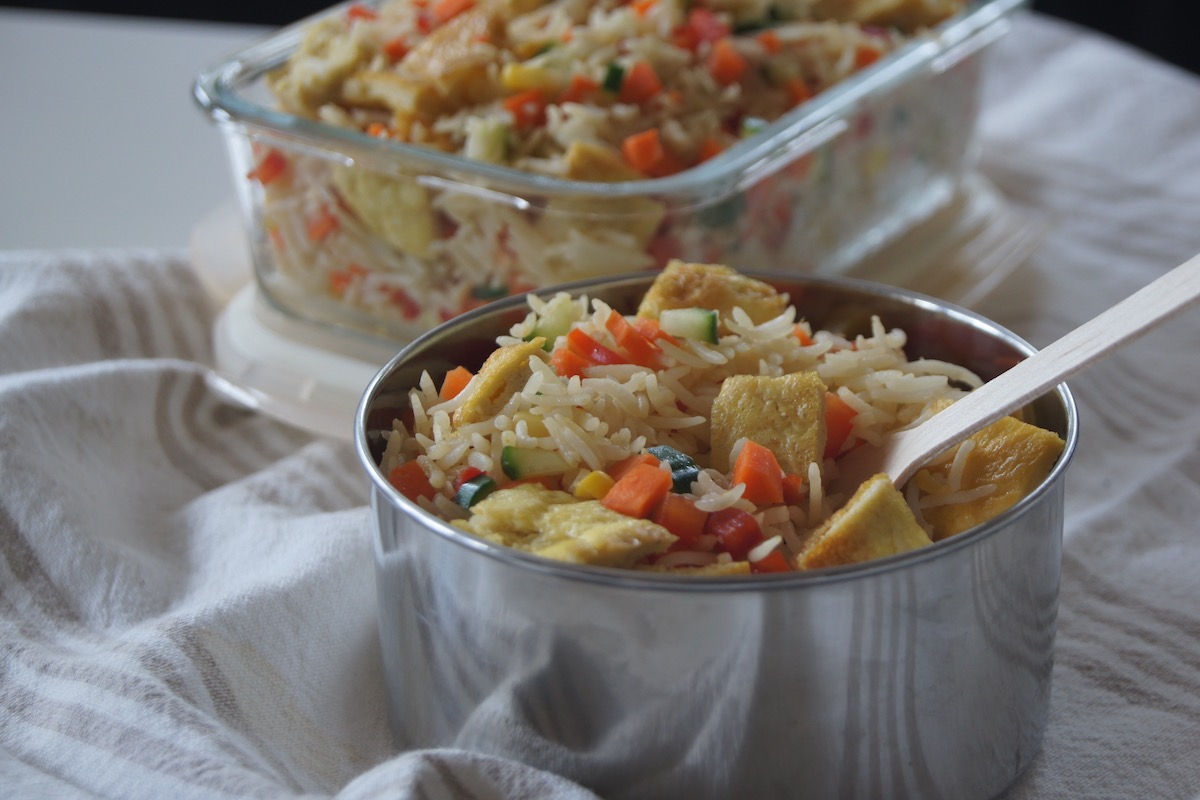 Nicole Avery's healthy kids rainbow rice recipe
Published on:
February 12 2018
Rainbow rice is a fab recipe to have in your repertoire as a parent. It is easy to make, full of veggies and works well as a light meal for the kids, a perfect snack between school and after school sporting activities and works well in the lunch box too.
You can use any veggies you have on hand; I aim for a mix of colours - red, orange, green, yellow etc providing great variety and nutrients for the kids.
Ingredients:
1 red capsicum
1 carrot
1 cucumber
125 grams tin corn kernels (no added salt or sugar), drained
5 eggs
1 tbs olive oil
6 cups cooked rice
For the dressing:
1 tbs olive oil
1 tbs tamari or soy sauce
Method:
Finely chop the capsicum, carrot and cucumber and add to a large bowl.
Drain the corn and add to the bowl as well.
Heat olive oil in large frying pan on a medium heat. In a small bowl, mix the eggs lightly until well combined. Once oil is hot, pour the egg mixture into the pan and turn the heat down slightly. Allow the egg to cook, turning over after a few minutes once the egg has started to set. Cook for a further few minutes, then flip out of the pan on to a large chopping board. Cut the egg into small squares and add to the veggies in the bowl.
In a small dish, whisk together with a fork, the olive oil and tamari to make the dressing.
Add the rice and dressing to the veggies and mix well.
Eat straight away or place in an airtight container in the fridge for the kids' lunches and snacks.
Nicole Avery is a Melbourne mum to five beautiful kids aged 8 to 18. She is the master organiser behind the popular parenting blog Planning With Kids and the author of a book by the same name, where she shares tips and tricks for organising the chaos of family life.