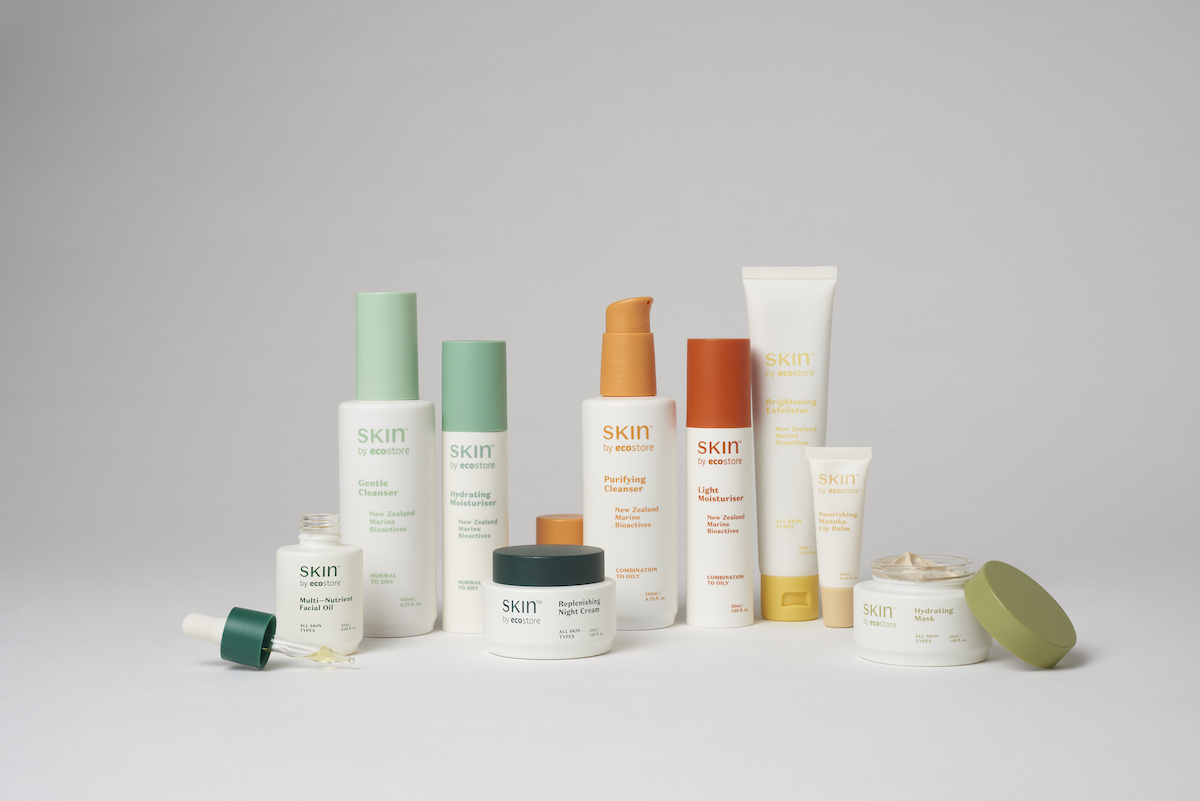 Introducing SKIN by ecostore
Published on:
October 12 2017
We're really excited to tell you about our SKIN by ecostore facial skin care range, which is packed with nutrient-rich bioactives to help hydrate, replenish and regenerate skin. And it's a range designed to give women the confidence to wear just this skincare and say, 'this is me, this my skin'.
Among the ingredients sourced from New Zealand, where the growing conditions produce more nutrients and antioxidants than other countries, are marine extract and grapeseed extract for fresher and smoothing looking skin, and blackcurrant oil to help repair dry, damaged or sensitive skin.
We've catered for different skin types with this range, from oily to combination skin, as well as products for normal to dry skin:
· Normal to dry skin - Hydrating Moisturiser, Gentle Cleanser
· Combination to oily skin - Purifying Cleanser, Light Moisturiser
· All skin types - Multi-nutrient Facial Oil, Replenishing Night Cream
· Body range - Nourishing Manuka Lip Balm, Nourishing Hand Cream, Rejuvenating Body Moisturiser
We've got three amazing ladies helping us launch SKIN by ecostore: editor and model Brooke Meredith, actor Melanie Vallejo and Who Loves That creative director/founder Emma Hawkins. Keep an eye out for their posts as they try out the products and let you know what they think!
The SKIN by ecostore range is available at Priceline and at http://www.skinbyecostore.com.au