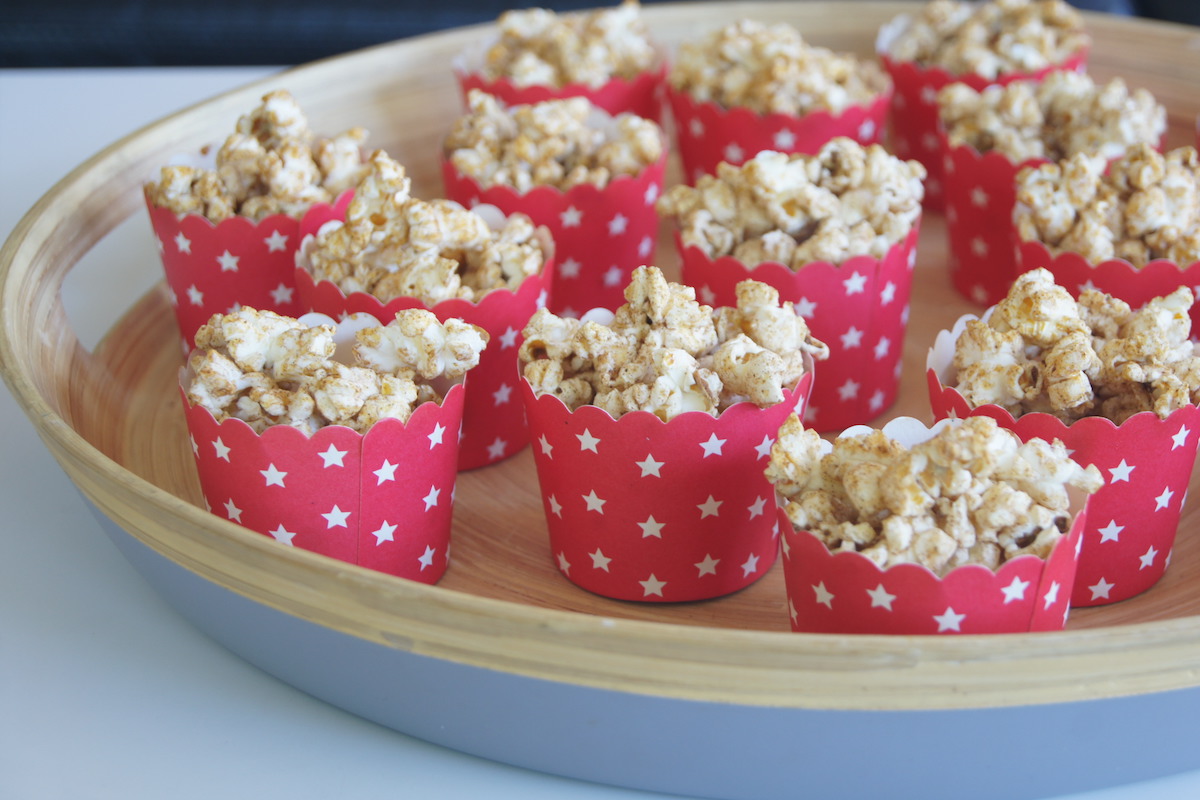 Gingerbread Popcorn
Published on:
December 02 2020
Food is such a big part of the festive season and this gingerbread popcorn is a great, pretty healthy treat to make for friendship get-togethers and family occasions. With ginger and cinnamon, it gives a nod to gingerbread, but with a slightly milder flavour. This recipe is versatile in that you can make individual serves (which in these COVID-19 times are often needed) or just in a big batch for sharing at home.
Ingredients:
½ cup popcorn kernels
¼ cup honey
¼ cup coconut oil (melted)
1 tsp ground ginger
½ tsp ground cinnamon
Method:
Preheat oven to 180°C.
Pop the popcorn kernels by your preferred method and place into a large bowl. Make sure to remove any un-popped corn kernels before moving on to the next step.
In a small bowl add honey, melted coconut oil, ginger and cinnamon. Mix until well combined and smooth.
Pour the honey mix onto the popcorn and combine gently with a large spoon so all the popcorn is coated.
If you wish to make this in single serves, add a large spoonful to each muffin case and place them onto a tray. If you prefer to make a big batch you can bake it on a lined tray, stirring once during cooking.
Bake for 8 - 10 minutes so the popcorn is dry. Allow it to sit for 10 minutes before removing the muffin cases from the tray or gently breaking up the popcorn. Store in in an airtight container until you wish to eat it!
Makes 22 - 24 muffin cases.
-----
Nicole Avery is a Melbourne mum to five beautiful kids aged 11 to 21. She is the master organiser behind the popular parenting blog Planning With Kids and the author of a book by the same name, where she shares tips and tricks for organising the chaos of family life.