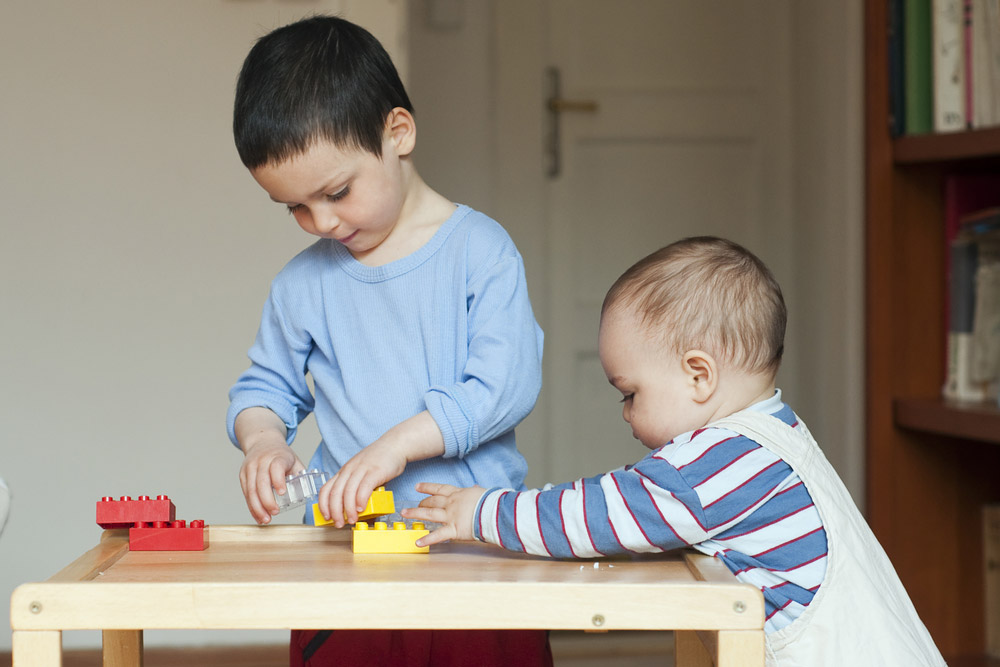 Ideas for winter weekends with kids
Published on:
July 07 2017
1. Get cooking:
There's nothing more satisfying than preparing a tasty treat or meal for the first time. Homemade pizzas are a simple lunch idea, and kids can get creative with colourful vegetables as decorative toppings. Take it one step further and make your own base too - it's always fun to knead and roll the dough. Here's a simple recipe from Super Healthy Kids to help you get started:
Homemade pizza crust recipe:
Ingredients:
2 1/4 teaspoon yeast
1/2 teaspoon brown sugar
1 1/2 cup warm water
1 teaspoon salt
2 tablespoons olive oil
3 1/3 cup flour (half whole wheat and half white)
Method:
Dissolve yeast and brown sugar in water. Let sit for 10 minutes.
Stir in salt, oil and flour. Knead dough on floured surface just until not sticky. Put in greased bowl and let rise till double (1 hour)
Punch dough down, let sit on pizza pan for a few minutes. Then roll out. Let sit again for 10 minutes
Roll out on pizza pan. Cook at 220 degrees Celsius for about 10 minutes. Add desired toppings and return to oven for 10-15 minutes (bottom rack ideal- or close to bottom).
A bit of baking is also fun, and as long as you're using wholesome ingredients, you can create all sorts of healthy treats. We love this banana muffin recipe from Running with Spoons http://www.runningwithspoons.com/ . They're gluten and refined sugar free, and if you make extra, you'll have lunch box snacks sorted for the coming week.
Flourless Banana Bread Muffins
Ingredients:
¼ cup almond butter
2 ripe medium bananas (200g or 1 cup mashed)
1 large egg
2 Tbsp honey
½ cup rolled oats
¼ cup almond flour or almond meal
2 Tbsp ground flaxseed
1 tsp vanilla extract
½ tsp baking soda
½ tsp ground cinnamon
Method:
Preheat oven to 375F (190C) and prepare a muffin pan by spraying 9 cavities with cooking spray. Set aside.
Add all ingredients to a blender and blend on high until oats are broken down and batter is smooth and creamy.
Pour batter into prepared muffin pan, filling each cavity until it is about 3/4 full.
Bake for 10-12 minutes, until the tops of your muffins are set and a toothpick inserted into the middle comes out clean. Allow muffins to cool in pan for ~10 minutes before removing. Store in an air-tight container for up to a week.
2. Get Crafty:
Introducing kids to arts and crafts is a fun way to teach them about repurposing everyday items into something new.
We love this DIY idea for making woodland friends out of empty toilet rolls. Check out the full tutorial here http://mollymoocrafts.com/toilet-roll-crafts-fox-badger/ and keep your little ones entertained with an afternoon of upcycling.
3. Give Back:
How about a day filled with acts of kindness? It's a nice bonding exercise, and a great way to teach kids about compassion and service. Any act of kindness no matter how big or small can make a difference - here's a couple of suggestions:
- Write a card:
There's something lovely about hand written letters. Children can decorate own, and jot down a few words inside. They'd make a nice surprise for teachers or grandparents.
-Help out:
Have each person in the family, or each child, do a chore around the house for someone else. It might be making their bed, folding their clothing or washing the dishes.
4. Learn something new:
While it's important to keep screen time for little ones minimal, clever technology can be a great way to educate and entertain. We've found some great apps that could help to teach children about ecology, sustainability and the world around them:
Here children can take part in interactive games, allowing them to explore the underwater world and learn about marine mammals, fish, coral reefs and the work of a marine scientist.
Healthy heroes 2 teaches children about holistic eating via a fun adventure game. Players journey through a prehistoric landscape to discover the five food groups and restore nutritional balance to the world.
- Recycle Hero:
An adventure game designed to teach children about recycling and taking care of the environment in a fun way.