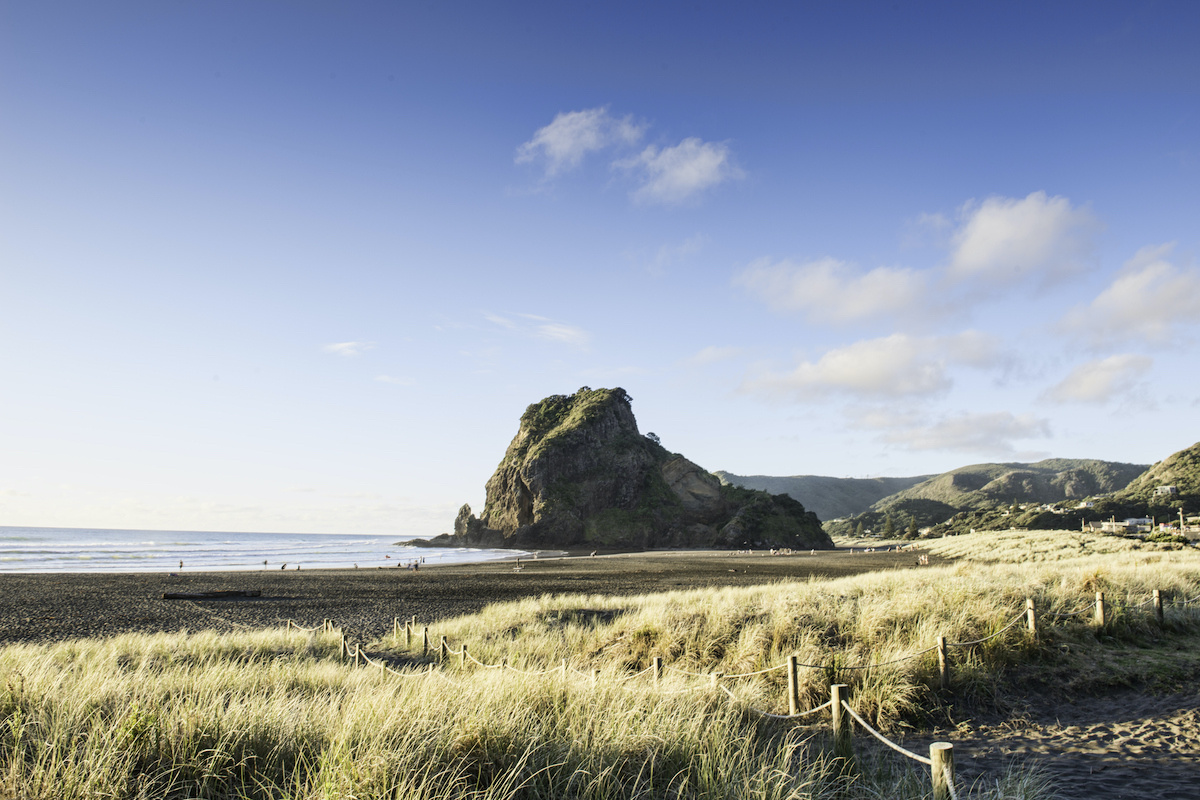 Embracing the staycation
Published on:
February 12 2021
As most people were gearing up to head back to work for the year, I was just finalising my out-of-office message. I worked through the lockdowns, and all the in-between days over Christmas and New Year. So while I support everyone having regular rest, I really felt like I deserved this break more than ever. I'm not particularly fond of open road driving or flying for that matter, so it seems absurd that this has been my first attempt at a staycation.
I have a cat and about twenty plants that seem to be doing quite well with my normal level of inattention. But these would obviously need to be cared for if I was to go away. Like seemingly everyone else, I would like to have added a picture of myself enjoying the views at Onsen Pools to my Instagram grid. However, this year is not going to be the year for me on that front.
We (my partner and I) began our recent staycation with a stay at Piha for two nights in an Airbnb, just walking distance (albeit further than advertised) from the beach itself. We only live about 30 minutes from Piha, which is one of the greatest parts of living in Aotearoa - you are never too far away from a beautiful body of water. You can find a camping site nearby and pack up for a night or two. Nothing beats waking up to fresh sea air.
If the beach isn't your vibe, you can check out the Department of Conservation website to find a scenic walk that suits your time available and skill level, choose anything from a short track to a multi-day hike. I recently exposed myself as a city slicker when I shrieked an expletive as a kereru swooped in just above my head. Most importantly, follow all instructions around Kauri Dieback Disease and thoroughly wash your shoes with hot soapy water between hikes, so the spores aren't unwittingly spread from one location to another.
Finding out what's on in your area is critical to having an exciting staycation. Try searching the web or social media by interests or area. I managed to catch the national surfing competition and an art exhibition, which I might not ordinarily have prioritised amongst my usual commitments. During the rest of the year, I tend to skim past the events on my community Facebook page and head straight to the posts about who's lost their budgie again, but they can be useful in highlighting smaller events that you may normally overlook.
It's absolutely no secret that I love a good cup of coffee, so part of my staycation was finding some new spots that are simply not on my daily commute. I have a few favourite coffee roasters, and they often have a list on their website of who they supply to. This is a great starting point to discovery, and it reduces the risk of ending up with a dud cup of coffee. UYO (Use your own) has taken away a lot of the hassle by allowing you to search cafes by a number of criteria, including plant-based food options. Unsurprisingly, this is my favourite way of filtering them.
Finally, having some time free of expectations left me with the space to undertake my biggest sewing project to date. Clearing space mentally allowed my creativity to flourish and my focus to be single minded. This could be trying out a new recipe that has more preparation time than is realistic for the working week or a finishing a book that's been gathering dust. With returning to normal travel looking further and further away on the horizon, embracing the staycation is what I'll be taking into 2021 and beyond.
-----
Chanelle is a vegan, amateur athlete, social advocate, environmental enthusiast and blogger at mynameischanelle.com.