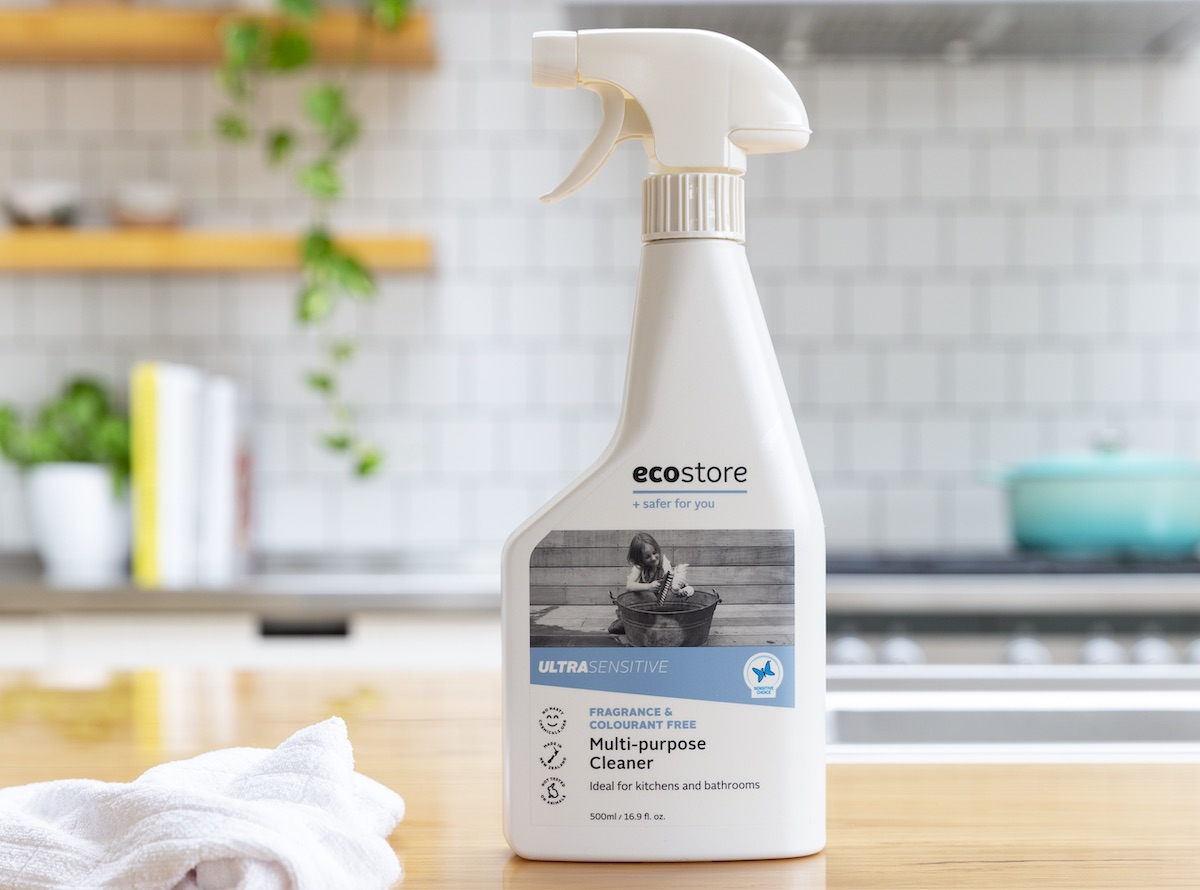 Breathe Better This Spring
Published on:
September 10 2020
This Spring, we're thinking about the ways we can help each other breathe a little easier, and improve our collective, long-term lung health, fitness and overall wellbeing.
The Asthma and Respiratory Foundation's Breathe Better September campaign gives Kiwis a nudge to support better breathing and healthy lungs, by donating, raising funds and doing fun challenges to boost their respiratory health.
You might want to get your workplace, school, club or household on board to do a Better Breathing Challenge. You'll raise money for a cause that supports the 700,000 New Zealanders living with asthma and other respiratory conditions. And you'll get to boost your post-winter fitness by skipping, hiking, dancing, swimming…
Another less fun – but just as helpful – way to reduce the impact of asthma on our everyday lives, is to keep our homes as free from irritants and allergens as possible.
Two key causes of asthma in the home
Dust mites are microscopic bugs that can trigger allergic reactions including eczema, hay fever-like symptoms and asthma in many people. Millions of these tiny critters can lurk in your bed, upholstery, carpets and soft furnishings, causing you sniffly, itchy misery, especially when you're spending wintery days inside.
It can also still be quite cold and damp in many parts of the country during spring, ideal conditions for growing asthma-exacerbating mould – a major culprit when it comes to allergies in general.
So even if you don't fancy the springtime challenge of Breathe Better September, you can also create a more lung-healthy living environment by following some of the tips below.
Check out these simple ideas to improve your indoor air quality.
An asthma-friendly spring clean plan
Spring cleaning may not be the most fun you can think of, but doing it the asthma-friendly way will help you breathe easier the rest of the year.
Assess your asthma. If you have asthma, make sure it's being managed, and have an inhaler close by if you need it – before you start cleaning. Moving dust and dirt around (of shifting furniture) could potentially trigger an attack. As asthma and eczema often go together, you may want to wear rubber gloves to clean, with a pair of fine cotton gloves inside to protect sensitive skin.
Dampen down the dust. While you're cleaning, it's a good idea to avoid kicking up dust, as this can trigger asthma itself. It's easy to avoid this, by using a vacuum cleaner with a HEPA filter, and damp dusting hard surfaces and any knick knacks.
Clear the air. If it's warm enough, try to open windows while you clean, keeping an eye on local pollen levels. Switching on range hoods and exhaust fans can help, if you wipe them down before switching them on.
Kinder cleaning products. Harsh chemicals used in many mainstream cleaning products can irritate skin, while their fumes and artificial fragrances can set off an asthma attack in people who are sensitive to odours. Stick to gentle formulations and fragrance free options when you can, like our Ultra Sensitive range.
Go to your room. We spend a third of our lives in bed, so it makes sense to focus on our sleep space. Once surfaces are free of books, clothes and other bits, use a clean, damp cloth with a light spray of a fragrance free multi-purpose cleaner to wipe down skirting boards, walls, bookshelves and window sills.
Laundry list. Wash bedding, cushion covers and curtains with a mild, fragrance free laundry liquid, using hot water if you can, and dry them in the sun or a hot tumble dryer to kill dust mites and mould spores. (Check care instructions first to make sure this won't cause damage or shrinkage).
At surface level. Use warm water and a gentle multi-purpose surface cleaner on a damp cloth to wipe down hard surfaces throughout the house including the bathroom and kitchen – rinsing the cloth between surfaces. This extra clean could tackle skirting boards, ceiling fans, shelves, drawers and cabinets, light fittings and the fridge.
Break the mould. Wipe down your empty fridge and under sinks with the same surface cleaner to kill mould. Check there's no standing water in places like clogged shower traps. Plumbing leaks can also become mould microcosms. In the bathroom, wash mouldy shower curtains (most shower curtains can be washed in a machine with an old towel).
Start a new shift. Move furniture and wipe, mop or vacuum that spot before putting it back in its place. Vacuum fabric covered sofas and armchairs if you can't remove the covers, and wipe leather/leatherette furniture with a slightly damp cloth.
If you or family members live with asthma, allergies or sensitive skin, consider our Ultra Sensitive range of home and personal care products. The complete range is independently endorsed by the Sensitive Choice® programme, and the most popular Ultra Sensitive products are also dermatologically tested and proven to be a better choice for people with sensitivities.