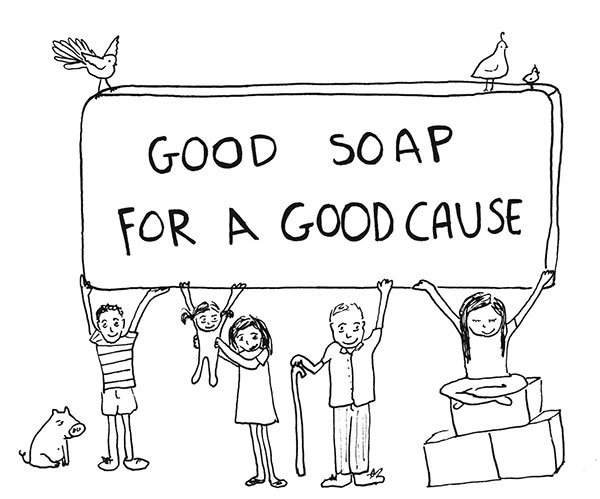 Introducing good soap for a good cause - healthier fundraising
Published on:
September 11 2014
Most of us have bought chocolate to help kids fundraise for a big trip, a set of uniforms or even some new equipment. It's a great way to help out and to justify a sweet treat!
We've got an alternative that's a bit healthier - and even though you can't eat it, it's just as delicious.
Now you can get cartons of our Good Soaps in scrumptious Lemongrass or Grapefruit & Mint to support your cause, whether it's for a school, club, early childhood centre or other group. And the Grapefruit & Mint soap box is even framed for you to personalise with a message, drawing or sticker.
It's good soap for a good cause: one dollar from every soap you sell goes to the project you're supporting. And our plant based soaps provide gentle cleaning without drying your skin.
To give your fundraising efforts every chance of success, we've put together some really handy resources like tips for getting started, setting and achieving your target, equipping your team, a tally sheet to track progress, a flyer to leave with potential supporters, a certificate to reward fundraisers and letters to help organise your campaign.
You can find all these on our website, where you can also place your orders.
Happy fundraising! :-)