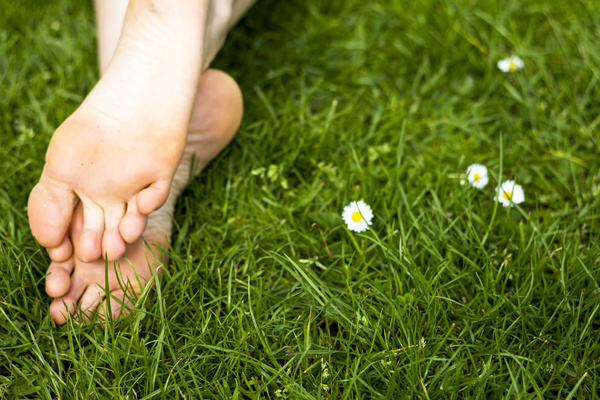 Home-made foot soaks work wonders for tired feet and stress levels
Published on:
April 10 2014
We tend to use our feet a lot. In fact during a typical day, we can spend up to four hours on our feet and take up to 10,000 steps, yet they are often one of the most neglected areas of the body.
And that's where a simple home-made foot soak can really help ease the load.
At the end of a long day soaking your feet in warm water works wonders, not only for your feet but for your stress levels too and the possibilities for experimenting with simple ingredients for your home-made foot bath are endless.
DIY foot-soaks can be made with herbs and kitchen ingredients that you already have at home like baking soda and vinegar but you don't feel like free-styling it, you could always try one of the recipes we've pulled together on our 'Healthy Beauty' Pinterest board.
Meanwhile, here's a super easy suggestion using just warm water and epsom salt:
Fill a shallow basin (I use an old preserving pan from a secondhand shop) with warm water and add a handful of Epsom salts or a good quality sea salt.
Read a book, listen to music or just enjoy some quiet time while your feet soak for 10-20 minutes
Follow up your foot bath by smoothing away calluses and rough skin with a foot scrubber or a piece of pumice
Apply a plant-based moisturiser to nourish and protect the skin on your feet.
As an added bonus, home-made foot bath mixtures look great packed tightly into jars for gifts.