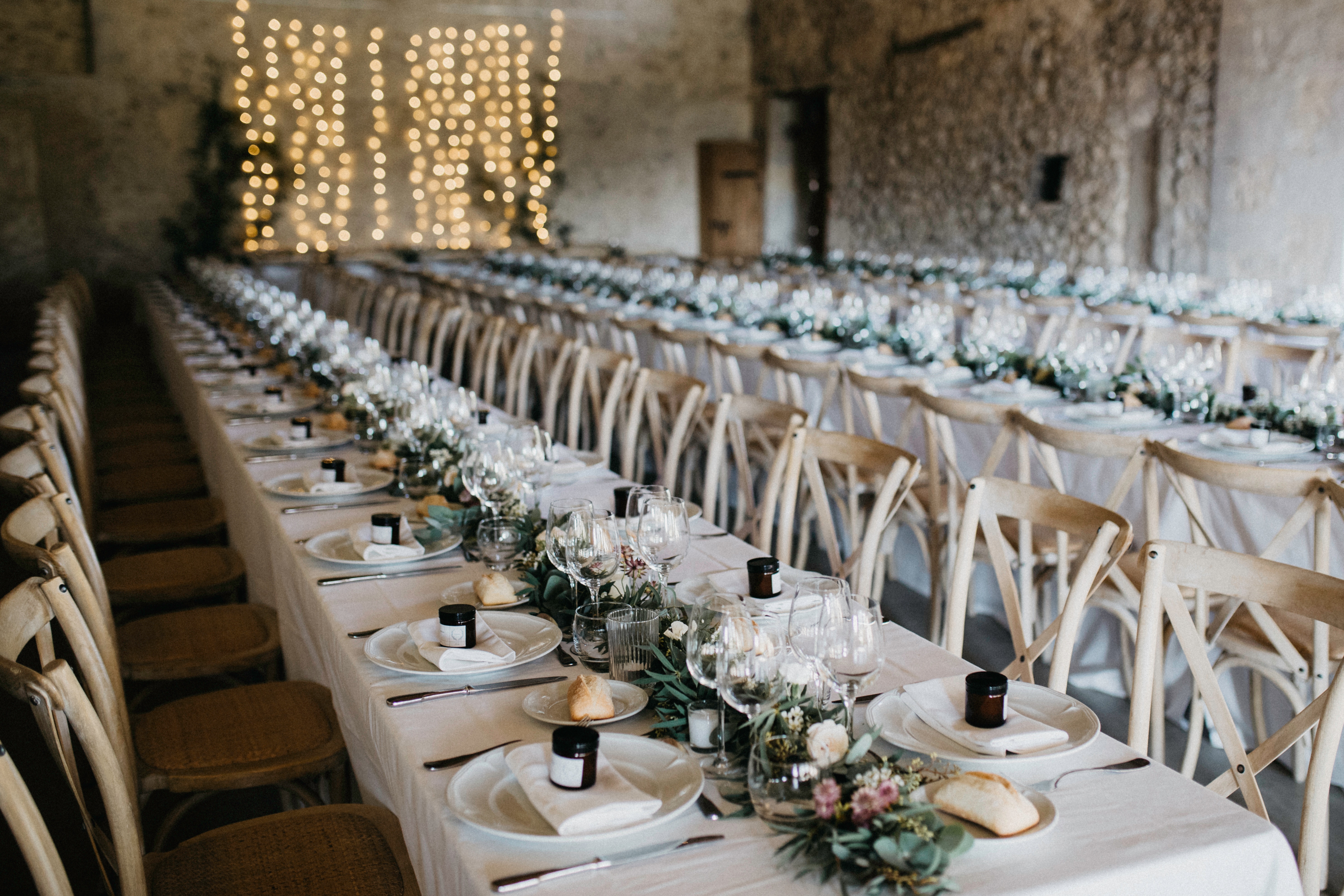 Eco-friendly wedding inspiration
Published on:
January 23 2018
Planning a wedding but worried about the environmental impact? Spread the love and have an eco wedding!
When there is an event with lots of people there is always a lot of associated waste, transport and power that all have an environmental impact. If you're planning a wedding you have a choice to prevent and reduce this impact.
Have a read of our tips for how to celebrate your love for your partner and your love for the environment at the same time:
The Invitations
Traditionally there are two wedding invitations sent, a save the date and a formal invitation, as well as menus, and other information that guests will need for the day. When you multiply this by the amount of guests the paper use adds up. Instead, consider going digital. Create a website for your wedding where guests can RSVP, view the menu, schedule, venue information and more. Facebook is another tool you can use. Create a group or event so you can send updates to all your guests at once!
Setting
Summer is the season for weddings so pick a day, pick a place (outside) and hope for the best weather… Outdoor weddings are not only beautiful but save on power and venue costs depending on where you choose to have it. If possible, holding the ceremony and reception in the same place will save on transport and fuel costs (both environmental and financial).
Ambience
To save on lighting costs, and the environmental costs associated with powering them, candles and solar lanterns are a couple of great options. You could put candles in jars you have collected or in paper bags filled with sand to create a beautiful flame-lit ambience.
D.I.Y Decorations
Get creative! There are so many cheap, easy and beautiful decorating ideas for weddings online. Try upcycling, recycling, re-using and borrowing as much as you can and if you can't check out your local op shops, you never know what you might find.
Here are just a few ideas to spark your imagination:
-You could use wine bottles or jars to hold flowers on the tables. Let your guests know and start collecting now!
-Instead of paper seating tags and individual menus write the table layout and menu on black boards.
-Make bunting out of old shirts or scrap fabric.
-Use stones, shells, plants, candles or driftwood for table centerpieces.
Why not invite your friends around for a D.I.Y decorating session with wine and nibbles of course? This way everyone will feel included in the wedding process too!
Food, Drink & Flowers
Source organic, local produce where you can! This will save on fossil fuels burned to transport it but also supports sustainable growing practices. This goes for your flowers too! A nice idea is to use potted plants or flowers on the tables and then guests can take them home when the wedding is over.
Another thing you can do it to choose your catering company carefully and check out what sustainability initiatives they have in place. When it comes to cups, cutlery and napkins go for the reusable kind. It may be a little more effort but it will stop much plastic waste ending up back in the environment.