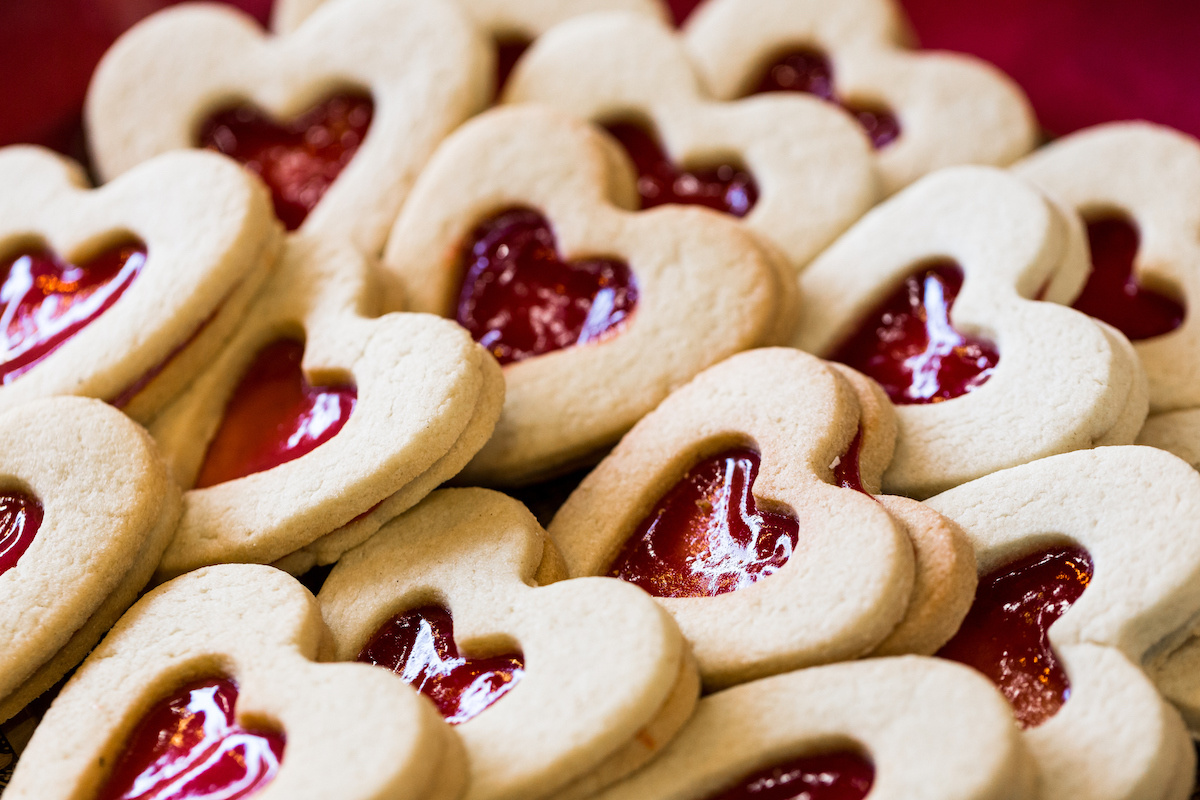 6 sustainable Valentine's gift ideas to show you care
Published on:
February 06 2020
The increasing consumerism of Valentine's Day doesn't mean you have to give in to it. Yes, it's still possible to celebrate love in a conscious way. Simple and authentic rules the day – not just to show love for Mother Nature, but to create a romantic experience for the human object of your affection.
A sustainable Valentine's Day is not always about giving presents – experiences can create fantastic shared memories. If you do want to spend, you can make sure your gifts and edibles (or drinkables) are as kind to the planet as they are to your beloved. Think repurposed, restored or upcycled, organic, fair trade and cruelty free.
So if you're looking for green options in a sea of red roses and pink teddy bears – here are 6 sustainable Valentine's Day ideas for things to make, do and give.
Better bunches
Rather than the traditional fresh cut flowers, what about a living plant to symbolise your growing, thriving relationship? There are plenty of options depending on their taste – from orchids to succulents. If they're particularly green-thumbed, a selection of wildflower seeds will show your love for the birds and the bees too. In Australia, take a look at Mr Fothergill's and if you're in New Zealand, head to Wild Forage. Bear in mind that biosecurity restrictions mean you probably won't be able to buy seeds from outside your own country. If you have space, plant a native tree together and watch it grow. But whatever you do, please don't give balloons... they can be deadly to wildlife.
Experience counts
Get up early and rustle up their favourite brekkie, bake a sweet batch of biscuits, or prepare a candlelit dinner for two (avoiding overbooked restaurants). Or perhaps you could make a date to do something different. Learn to abseil, cut a sensuous rug with a tango lesson or go all out "Patrick and Demi" making a pot together. For the slightly less adventurous, a picnic in your favourite green space is simple, relaxed and budget friendly.
Choc tactics
Chocolates are a Valentine's Day staple, but there's no need to settle for a mass-produced, plastic-wrapped box of brown wax. Chocolate should be savoured. Seek out fair trade, organic options like Trade Aid's bars and chocolate covered nuts. Best of all, the packaging is home compostable and many of the flavours are vegan-friendly. Or bake a chocolate cake and slather it with ganache for a packaging free choc fix.
Ethical tipples
It doesn't have to be French Champagne. Toast with a domestic organic or biodynamic bubbly and feel good about it. In fact you may prefer to drink local than think global on this one. Both New Zealand and Australia produce plenty of fantastic sparkling organic wines. Try the Huia Blanc de Blancs, or Sparkling Brut Rosé from New Zealand. Or raise a glass to the Australian Organic Hill Preservative Free Sparkling Cuvee NV and Angove Organic Cuvee Brut (both also very good value). And those abstaining needn't miss out on the fizz – Phoenix Organics make certified organic sparkling red and white grape juices.
Greening (not greeting) cards
When it comes to telling your amour how you feel – don't leave it to a greeting card writer – put it in your own words. For the creatively inclined, Valentine's Day is a chance to pen a poem, write an original love song, or wind back the clock and seal a handwritten love letter with a kiss. The message will be so much more memorable when you put pen to paper. Consider making a new card by reusing art materials you already have at home. Not so crafty? Look for local artists who make small artworks and cards from recycled materials.
(Fur) baby talk
If it's time to take the next step in your relationship, Valentine's could be the day you adopt a shelter animal together. Or at least start the conversation. It's a big commitment – so while your heart might be ready to shower a friendly canine or cuddly feline with affection, make sure you talk about it together. This is one time a surprise might not be a good idea. If you're not ready to take the plunge, consider fostering. There are many great animal rescue charities, but you might like to start with your local SPCA or RSPCA.